AbbyDarling
(28)
from Deutschland
Gender: female
Age: 28
Zip code: 85xxx
Country: Deutschland
I speak: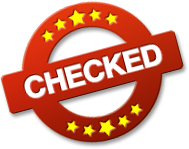 Amateur tags

Da ich davon ausgehe eine ganz normale Frau zu sein,mag ich auch die ganz normalen Sachen,Kleinigkeiten,die den Alltag versüßen,wie mal einfach schön essen gehen,eine gute Massage,lebhafte Gespräche über gott und die welt, mit einem interessanten Gegenüber. AM MEINSTEN LIEBE ICH ABER SEX ;o)
My Personal Info
| | |
| --- | --- |
| Height | 168 cm |
| Weight | 55 kg |
| Ethnicity | White / Caucasian |
| Eye color | brown |
| Hair color | blonde |
| Hair length | very long |
| Figure | slim |
| Body hair | none |
| Pubic hair | none |
| Cup size | B |
| Glasses | Not available |
| Tattoos | Not available |
| Piercings | Not available |
| Marital status | single |
| Smoking | Not available |
My preferences
What I'm looking for, is
What I would like to experience, is
What turns me on, is
Vanilla sex
A**l sex
O**l sex
Being submissive
Being dominant
Sex Toys
Swinger
Outdoor sex
Public sex
Dessous
RPG
More about me
What I can tell about myself
ich finde mich ganz in ordnung,so wie ich bin,natürlich gibt es immer irgendwelche verbesserungsvorschläge
What's being said about me
kann auch mal etwas sarkastisch werden,aber nur wenn es angebracht ist!
My erotic fantasy
Ich suche eine ebenbürtigen Partner, gerne längerfristig, der meine Neigungen teilt, die ja zum glück ganz normal sind!
Visit my diary daily to stay up to date with everything I do.



AbbyDarling`s d***o games
play with me and push me the d***o deep into my horny hole!
thomas0715 writes a comment:
sehr sehr geil - B***n, Gesicht, M***hi. Vom Feinsten

the blond innocent
I do look good in these pictures, don`t I?
mccross876 writes a comment:
Nice Bby... Melde mich später bei dir :*
Futzi_95 writes a comment:
Ich würde behaupten dem Blick zum Urteil schlummert in dir eine richtige D***ksau
Gefunden in Blondes | Amateur | Dirty Talk

electric d***o is what gets me...
to the climax, you can`t miss that!
S***her197786 writes a comment:
hm g***es F**zchen.treffen wir uns zum f**ken,gerne auch öfters?
Modup79tf writes a comment:
Ich will dich f**ken
Gefunden in D***o | F****r | Open Legs | M*****bation | Amateur

horny pictures with plump tits
this is fun, look at me feel good!
Leon237 writes a comment:
Du bist echt süß!
Leon237 writes a comment:
Schade das deine bilder schon so alt sind!
Gefunden in C*****t | F****r | Big Tits | Amateur | Dirty Talk