AbbyDarling
(31)
from Germany
Gender: female
Age: 31
Zip code: 85xxx
Country: Germany
I speak: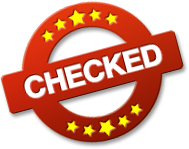 Amateur tags

Since I assume to be a normal woman, I also like the normal things, small things, which sweeten the everyday life, like simply going out for a nice dinner, a good massage, lively conversations about god and the world, with an interesting counterpart. MOST LOVE ME BUT SEX ;o)
My Personal Info
| | |
| --- | --- |
| Height | 168 cm |
| Weight | 55 kg |
| Ethnicity | White / Caucasian |
| Eye color | brown |
| Hair color | blonde |
| Hair length | very long |
| Figure | slim |
| Body hair | none |
| Pubic hair | none |
| Cup size | B |
| Glasses | Not available |
| Tattoos | Not available |
| Piercings | Not available |
| Marital status | single |
| Smoking | Not available |
My preferences
What I'm looking for, is
What I would like to experience, is
What turns me on, is
Vanilla sex
A**l sex
O**l sex
Being submissive
Being dominant
Sex Toys
Swinger
Outdoor sex
Public sex
Dessous
RPG
More about me
What I can tell about myself
i find myself quite ok as i am, of course there are always some suggestions for improvement
What's being said about me
can get a little sarcastic, but only when it`s appropriate!
My erotic fantasy
I am looking for an eq**l partner, preferably long-term, who shares my inclinations, which fortunately are quite normal!
Visit my diary daily to stay up to date with everything I do.



AbbyDarling`s d***o games
play with me and push me the d***o deep into my horny hole!
Michisucht writes a comment:
Super sexy Frau, sehr schön anzusehen!

the blond innocent
I do look good in these pictures, don`t I?
mccross876 writes a comment:
Nice Bby... Melde mich später bei dir :*
Futzi_95 writes a comment:
Ich würde behaupten dem Blick zum Urteil schlummert in dir eine richtige D***ksau
Found in Blondes | Amateur | Dirty Talk

electric d***o is what gets me...
to the climax, you can`t miss that!
Drakor writes a comment:
Ich gebe für dich gerne etwas besseres zum L****hen.. ???????? und kriegst du dann noch extra Belohnung.
jonnysin writes a comment:
wunderschöne frau
Found in D***o | F****r | Open Legs | M*****bation | Amateur

horny pictures with plump tits
this is fun, look at me feel good!
damienlongdong writes a comment:
dein hintern ist unglaublich
rennerle writes a comment:
Hmm g***er Po haste Darling
Found in C*****t | F****r | Big Tits | Amateur | Dirty Talk