Ally-x
(25)
from Germany
Gender: female
Age: 25
Zip code: xxxxx
Country: Germany
I speak: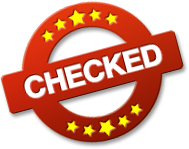 Amateur tags

Sei mutig!! Melde dich bei mir und wir erleben einmalige Dinge zusammen. Wir leben die Dinge aus, die uns beiden gefallen, ich bin da sehr offen
My Personal Info
| | |
| --- | --- |
| Height | 165 cm |
| Weight | 56 kg |
| Ethnicity | White / Caucasian |
| Eye color | Not available |
| Hair color | blonde |
| Hair length | shoulder |
| Figure | slim |
| Body hair | none |
| Pubic hair | Not available |
| Cup size | B |
| Glasses | Not available |
| Tattoos | Not available |
| Piercings | Not available |
| Marital status | single |
| Smoking | yes sometimes |
My preferences
What I'm looking for, is
What I would like to experience, is
What turns me on, is
Sex Toys
Outdoor sex
Public sex
Dessous
RPG
More about me
What I can tell about myself
Not available
What's being said about me
Not available
My erotic fantasy
Not available
Visit my diary daily to stay up to date with everything I do.
Auf geht es ins Wochenende

es soll nicht so angenehm werden,
also heißt es zu Hause kuschelig warm zu machen,
aber wer sagt, das es beim Kuscheln bleiben wird
sunnyboy09 writes a comment:
wooow , genauso mag ich das !!!!!

Are the pictures sharp?
what do you think? I love dialects too, do you have one?
Schlosser62 writes a comment:
Absolut scharf und sehr heiß , diese Frau ! Super !
Found in Legs | Blondes | Posing | Amateur | S********e

look at me
I`d love to show you more, or would you rather take your own pictures?
HolgerFD writes a comment:
Wieder sehr schön anzusehen...
Schlosser62 writes a comment:
Du bist süß von oben bis unten, doch deine P***y ist bestimmt ein L**kerbissen.

Horny wet p***y
I am once again wet and play around on me. I love to play with my p***y. Look at how wet my horny hole is.
Schneller666666 writes a comment:
Ich würde mich freuen dich näher kennen zu lernen :3

horny in the VIDEO you come with?
join in, do you also have such a horny video`?
leon24kimmi writes a comment:
ich möchte dir das L**h an deiner Netzstrumpfhose stopfen
Joha63 writes a comment:
Du bist einfach nur Rattenscharf und Mega Geil... Ich Liebe einfach alles an Dir... Dein Lächeln, Deinen kleinen Naturb***n, Deinen g***en göttlichen Hintern und Deine g***e f****te M***hi.... LG und Kuss, Hans

Seductive in the bedroom
I have this time a few sharp, horny bedroom photos for you. Really seductive I drop more and more the covers until I`m completely naked.
Merlin1003 writes a comment:
sehr nice. super figur

You can look in... !
Am open and like to experience new adventures. If you are also interested in adventure then get in touch
Jacques3 writes a comment:
Bezaubernde Fotos!

If you want to see more then, come to my gallery.
Weekend, you can meet yes with a person, is also enough to have fun ! What do you mean, are you in? Or am I not your type?
flo32 writes a comment:
sehr sehr sexy und wunderschön
Peer1742 writes a comment:
Sehr heiße Frau

Well is the video cool enough?
write me something about it, will you?
Joha63 writes a comment:
Mmh, ich Liebe es Dir dabei zu zusehen wie Du an Dir rumspielst... Das würde ich wahnsinnig gerne mal in Echt und Real erleben wollen... LG und Kuss, Hans