AmarieFloyd
(25)
from Germany
Gender: female
Age: 25
Zip code: 45xxx
Country: Germany
I speak: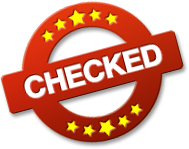 Amateur tags
Not available

Hello honey, I`m AmarieFloyd, an otaku girl, horny, very morbid in general, I love lascivious things and they produce a lot of pleasure, I like to take care of myself but I want to be able to explore my entire body all the time.
My Personal Info
| | |
| --- | --- |
| Height | 158 cm |
| Weight | 60 kg |
| Ethnicity | Latino / Hispanic |
| Eye color | brown |
| Hair color | black |
| Hair length | long |
| Figure | thickish |
| Body hair | normal |
| Pubic hair | none |
| Cup size | B |
| Glasses | yes reading glasses |
| Tattoos | one |
| Piercings | one |
| Marital status | single |
| Smoking | no |
My preferences
What I'm looking for, is
a woman
a man
a couple
a transvestite
a transexual
a bisexual
What I would like to experience, is
an escapade
a relationship
a flirt
email sex
an affair
a ONS
an exciting friendship
fetish erotic
professional sex
B**M
group sex
What turns me on, is
Vanilla sex
A**l sex
O**l sex
Being submissive
Being dominant
Sex Toys
Swinger
Outdoor sex
Public sex
Dessous
RPG
Voyeurism
B**M
More about me
What I can tell about myself
I like listening to music, video games, douyins, manga and watching series on Netflix
What's being said about me
They say about me that I am a very spontaneous and curious person by nature.
My erotic fantasy
I really like playing with my lips (both).
Visit my diary daily to stay up to date with everything I do.

Ich mag meine T****n
This gallery contains media from the categories Bisexual, Open Legs, Kissing, Tits, T****e.
ich liebe es zu tanzen

Ich liebe es zu tanzen und werde langsam sinnlicher, damit du mich erwischen kannst

Fantasie
Ich bin definitiv aufgewacht und habe gedacht, wie aufregend es wäre, in einem Rock gefangen zu sein. Helfen Sie mir, es herauszufinden.
Dieser süße Hase möchte 2 Eier

Am liebsten würde ich an zwei Eiern e*****ken und dann satt sein.

Ich mag es, zu viert gef**kt zu werden
This gallery contains media from the categories A**l Sex, Bisexual, Brunette, Open Legs, O**l.
Hebe meinen Rock hoch

Seit ich heute aufgewacht bin, kam mir eine Fantasie in den Sinn, die ich gerne erfüllen würde. Ich will in Netzstrümpfen und Rock gef**kt werden. Lass es uns versuchen?

I love to grab my tits
What I like most about f**king is getting hit hard and getting my tits f**ked
Ich liebe es, eine unterwürfige S*****pe zu sein, die Rock mag

Viel Spaß mit mir mit Klassikern, während ich für dich m*****biere

Do you like my tight ass?
I just imagine your p***s very hard for me
Found in J**k Off | A**l Sex | Bisexual | Small Tits | C**t

naked and tight
My tits are very round and face your mouth, my p***y is very hot and pink just the way you like it darling
Found in Bisexual | Big Tits | Kiss | S********e