AriSexi
(29)
from Germany
Gender: female
Age: 29
Zip code: xxxxx
Country: Germany
I speak: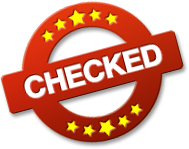 Amateur tags

Redheaded B***h. Looking for an affair or even more... Write me if you like what you see...
My Personal Info
| | |
| --- | --- |
| Height | 155 cm |
| Weight | 47 kg |
| Ethnicity | White / Caucasian |
| Eye color | blue |
| Hair color | red |
| Hair length | long |
| Figure | normal |
| Body hair | none |
| Pubic hair | none |
| Cup size | B |
| Glasses | no |
| Tattoos | none |
| Piercings | none |
| Marital status | single |
| Smoking | yes sometimes |
My preferences
What I'm looking for, is
What I would like to experience, is
What turns me on, is
Vanilla sex
A**l sex
O**l sex
More about me
What I can tell about myself
I have an above average appetite for sex.
What's being said about me
Sexi
My erotic fantasy
Come and find out.
Visit my diary daily to stay up to date with everything I do.


Showing some pink
meaty and juicy, my p***y.
kinimod27 writes a comment:
g***e frau g***e bilder

I have to do it again
I can´t keep my hands off my p***y.
nimitz79 writes a comment:
Süsse,wie sehr ich Deinen sexy Body Liebe!! Kuss
womobiwerner writes a comment:
Eine wunderbare Superg***e Supersexy Frau!......dein Cowboy Werner
Found in M*****bation | Posing | Redhead | Tits | Amateur

Caught!
m*****bating on the floor.
ksoust writes a comment:
Sehr geil! danke für die sexy bilder!
Sexgeil66 writes a comment:
Add mich telegram punisher

Let it begin
I get my Titties out.
FRANKZ6 writes a comment:
Bin mordsgeil auf dich, du Traum von einer Frau: PERFEKT
Naturgeil83 writes a comment:
BorkenEr1983ätweb.de Meld dich bin am Wochenende verf**kbar und besuchbar, denke wir finden schon was wie wir uns beschäftigen können ????????

In the restroom
In hof boots i am m*****bating on the toilet.
SexyMann2482 writes a comment:
Ja Mega Scharfes Video
Nezin writes a comment:
Schöne heiße Frau macht Lust auf mehr
Found in Bathroom | M*****bation | P***ies | Redhead | Teens

All or nothing
I will show you all my holes.
ksoust writes a comment:
so gut! danke für die sexy bilder!
kinimod27 writes a comment:
g***e bilder g***e frau

All green
Maybe i am looking for you?
Radiborec84c4 writes a comment:
Selbst wen du die Frau bist die man auf den Bildern sieht, bezweifle ich das du dich jemals mit einem von hier aus der Community treffen wirst zum f**ken!! Wenn ich dir schreibe woher ich komme, kommst du gaaanz zufällig auch daher!! Sinnlos!!
Derstefal71l6 writes a comment:
Du fantastische, schöne und hotte Frau!!

i give it to myself
I get all cosy in that chai and give it to myself.
SexyMann2482 writes a comment:
Sehr g***es Video
Wolfgang410 writes a comment:
Hallo Ari, schön gemacht. Lass Dir doch mal helfen dabei, mach ich sehr gerne. Liebe Grüße von Wolfgang
Found in M*****bation | P***ies | S***ed | Redhead | Teens