BlondAngel77
(46)
from Germany
Gender: female
Age: 46
Zip code: xxxxx
Country: Germany
I speak: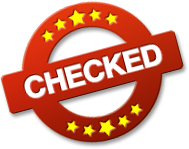 Amateur tags

I guess you don`t have to talk around it much to know what you want! So I know exactly what I want!
My Personal Info
| | |
| --- | --- |
| Height | 169 cm |
| Weight | 58 kg |
| Ethnicity | Mediterranian |
| Eye color | blue |
| Hair color | blonde |
| Hair length | long |
| Figure | slim |
| Body hair | none |
| Pubic hair | shaved |
| Cup size | C |
| Glasses | no |
| Tattoos | several |
| Piercings | none |
| Marital status | single |
| Smoking | yes sometimes |
My preferences
What I'm looking for, is
What I would like to experience, is
What turns me on, is
Vanilla sex
A**l sex
O**l sex
Being dominant
Sex Toys
Outdoor sex
Public sex
Dessous
RPG
More about me
What I can tell about myself
Not available
What's being said about me
Not available
My erotic fantasy
Not available
Visit my diary daily to stay up to date with everything I do.

mal das bild bearbeitet

ich spiele so gerne ;)

wenn Engel fliegen

Wenn die Engel fliegen, die Seele kann siegen,
in Dunkelheit erleuchte ich dir, mit sanften Küssen überdecke ich deine Haut,
ich habe dich durchschaut.
Auch du willst den Tanz der Liebe, ich bin da,
dir ganz nah.


I also want a little summer ;)
since I do not have the summer, I have to imagine it :)
Roadtrain2312 writes a comment:
Gebalte Schönheit ???? , verpackt in 1,69 die wunderschön anzuschauen sind und 58 kg pure Erotik ???? die ihre Wirkung nicht verfehlt . Eine Frau die auch ohne nackte Tatsachen überzeugt . ❤️????

i indulge myself!
i had to do something good for me! hopefully it`s something extraordinary for once
hotsilver58 writes a comment:
du bist ein wunderschöner traumstern..lg..udo
anold2018 writes a comment:
einfach traumhafte wunderschöne frau

1.Mai

Einen wunderschõnen 1.Mai

WAS?

Was würdest Du wohl empfinden, wenn ich dich jetzt fest in meinen Armen halten würde…
Was würdest Du wohl fühlen, wenn ich dich zärtlich berühren würde, dich küssen würde…

finally something beautiful again
Life should be beautiful !!!!! I want to enjoy it how about you?!
hotsilver58 writes a comment:
du bist wunderschön mein traumstern..lg..udo
l****nbu writes a comment:
So lieb und so sexy :)

Der gute Morgen

Einen wunderschõnen guten Morgen und mögen noch viele schön sein????????