BlondAngel77
(45)
from Germany
Gender: female
Age: 45
Zip code: 00xxx
Country: Germany
I speak: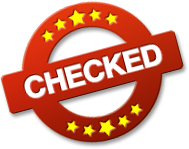 Amateur tags

I guess you don`t have to talk around it much to know what you want! So I know exactly what I want!
My Personal Info
| | |
| --- | --- |
| Height | 169 cm |
| Weight | 58 kg |
| Ethnicity | Mediterranian |
| Eye color | blue |
| Hair color | blonde |
| Hair length | long |
| Figure | slim |
| Body hair | none |
| Pubic hair | shaved |
| Cup size | C |
| Glasses | no |
| Tattoos | several |
| Piercings | none |
| Marital status | single |
| Smoking | yes sometimes |
My preferences
What I'm looking for, is
What I would like to experience, is
What turns me on, is
Vanilla sex
A**l sex
O**l sex
Being dominant
Sex Toys
Outdoor sex
Public sex
Dessous
RPG
More about me
What I can tell about myself
Not available
What's being said about me
Not available
My erotic fantasy
Not available
Visit my diary daily to stay up to date with everything I do.

so something new
I thought me make a few beautiful selfis, I think they are me doch gutgelungen?! :*
nimitz79 writes a comment:
Traumhaft wie immer Schatz!! Kiss


finally spring
After a long time something fresh;)
hotsilver58 writes a comment:
ich liebe dein natürlich erfrischendes lächeln mein schöner stern..lg..u.
Nhfkgn74o1 writes a comment:
eine sehr schöne Bildergalerie mein Engel mit schönen Lächeln


Bald ist Weihnachten

Strahlend, wie ein schöner Traum,
steht vor uns der Weihnachtsbaum.
Seht nur, wie sich goldenes Licht
auf der zarten Kugeln bricht.
"Frohe Weihnacht" klingt es leise
und ein Stern geht auf die Reise.
Leuchtet hell vom Himmelszelt -
hinunter auf die ganze Welt.

Erotischer Weihnachtskalender

Mit Öffnen des 1. Türchens sehen wir uns lange an
Beim 2. Türchen trauen wir uns dann
Mit dem 3. Türchen nehmen wir uns an die Hand
Am 4. Türchen angekommen kuscheln wir uns an
Hinter dem 5. Türchen öffnet sich der Schrank
Und Lackstiefel warten hier blitzblank
Zum 6. Türchen sind es Straps und rote Dessous
Am 7. Tag des Türchenöffnens trinken wir S**t aus dem Nabel
Mit dem 8. Türchen kommt die Feder ins Spiel
Im Tor strippen wir vor dem Kamin
Und am 10. Türchen angekommen fessle ich dich ans Bett
Hinter der Tür liegen wir im Whirlpool bis es kribbelt
Der 12. Tag vor Weihnachten ist der Tag der großen Rasur
Mit der 13. Tür drapieren wir Früchte auf die Haut
Hinter dem 14. Tor bringt eine Massage Abwechslung
Denn in der 15. Tür wartet das Vorspiel mit allem Schnickschnack
Liebesspannung heizt die Tür auf
Und mit der Tür tapezieren wir uns mit Küssen
Es folgt am 18. Tor ein aphrodisierendes Bad
Hinter dem 19. Türchen werden Liebesdüfte stark
Endlich vor dem Tor ist nicht nur die Gänsehaut hart und s***f
Denn heute sind die Zungenspiele soweit
Im Tor sind wir trunken vor Liebe
Und geben uns den Trieben allmählich hin
Am 22. Tor brennen wir vor Leidenschaft
Das 23. Türchen springt d***tig von selber auf
Denn hinter dem 24. Türchen fällt der Vorhang
Und wir ruhen uns nur noch aus

Winterzeit

Lichterhelle Tannenbäume,
Schneesterne, Dezemberträume.
Mandelkekse, Honigkuchen,
nach geheimen Päckchen suchen.
Silberheller Mondenschein
strahlt des Nachts ins Zimmer rein.
Sternen funkeln Glitzer Glanz.
Himmelsreigen, Engelstanz.
Märchenzauber, Liederreigen.
Kinderglück und Freude zeigen.
Zaubermärchenweiße Pracht.
Schlittenfahrt und Schneeballschlacht
Alle See sind zugefroren.
Kalt die Nasen, rot die Ohren.
Spiel und Spaß und Fröhlichkeit.
Das ist die Dezemberzeit.
Und dann ist er endlich da.
Der aller schönste Tag im ganzen Jahr.
Heiligabend. Stille Nacht.
Und ein Kind, das leise lacht.

1.Advent

Ein besonderes Strahlen erhellt
wieder die Welt, die Weihnachtliche Zeit
mit der ersten Kerze Einzug hält,
möge sie Frieden schenken, Wärme in die Herzen lenken,
Ich wünsche einen besinnlichen 1. Advent.

Ich und Du

Wir träumten voneinander
Und sind davon erwacht,
Wir leben, um uns zu lieben,
Und sinken zurück in die Nacht.

Du tratst aus meinem Traume,
Aus deinem trat ich hervor,
Wir sterben, wenn sich eines
Im andern ganz verlor.

Auf einer Lilie zittern
Zwei Tropfen, rein und rund,
Zerfließen in eins und rollen
Hinab in des Kelches Grund.

Sei Mein..

Bleib bei mir in dieser Nacht
Halt Mich fest berühr mich sacht
Laß mich Deine L****n spüren
Heute will ich Dir gehören
Will an garnichts anderes denken
Laß mich nur noch von Dir lenken
Spür deinen Atem auf meiner Haut
Du bist mir längst schon so vertraut
Diese Nacht nur bin ich Dein
Ich weiß so wirds nicht immer sein
Heut nur will ich Dich betören
Und Du sollst ganz Mir gehören