Chelsea91
(32)
from Germany
Gender: female
Age: 32
Zip code: xxxxx
Country: Germany
I speak: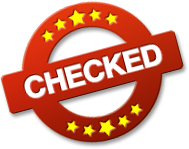 Amateur tags

You are looking for something exciting, something to play with & as sweet as chocolate? Then you are exactly right with me. Looking forward to you :)
My Personal Info
| | |
| --- | --- |
| Height | 164 cm |
| Weight | 49 kg |
| Ethnicity | Asian |
| Eye color | brown |
| Hair color | black |
| Hair length | long |
| Figure | slim |
| Body hair | none |
| Pubic hair | shaved |
| Cup size | C |
| Glasses | yes reading glasses |
| Tattoos | several |
| Piercings | one |
| Marital status | divorced |
| Smoking | no |
My preferences
What I'm looking for, is
What I would like to experience, is
What turns me on, is
A**l sex
O**l sex
Being submissive
Sex Toys
Outdoor sex
Public sex
Dessous
More about me
What I can tell about myself
Always open to new things
What's being said about me
Does it really matter?
My erotic fantasy
I can`t name a specific one, but I like to test my limits...
Visit my diary daily to stay up to date with everything I do.


I`m overcome with desire...
... and I`m still alone with my d***o *t****e sticking out
Manuel311 writes a comment:
G***es Video.Hat mir sehr gut gefallen,und war sehr schön anzuschauen.Dickes Kussi für dich.
Found in D***o | Legs | C**t | P***ies | Asian Girls

Watch me...
...or would you like to replace the d***o?
Michzuhad661f writes a comment:
So was von langweilig? Einfach null acht fünfzehn
Heikohaur67h3 writes a comment:
Wie immer ein Genuss wenn ich mir Deinen Video anschaue. Ich melde mich sobald es wieder geht, versprochen. Du bist von allen meine Favoritin, Mädel aus MA.
Found in D***o | Open Legs | M*****bation | S***ed | Asian Girls

The d***o and I...
...little foretaste of my video :)
DarwinPike writes a comment:
Süßes, g***es Schnittchen...
Mark1948 writes a comment:
Chelsea, deine M***hi ist sehr geil!
Found in D***o | Open Legs | P***ies | Black-Haired | Tits

when you`re alone...
... gets horny & can`t keep the f****rs still :)
Winti2 writes a comment:
Wow, einfach nur heiss.
RonnyHm8 writes a comment:
Naja da ist noch sehr viel Potenzial nach oben
Found in D***o | Open Legs | P***ies | V***ar | Asian Girls

Preview
A first taste of my first movie. Should I put it online? hihi
Starter3014 writes a comment:
Hubsches Ding! Unglaublich attraktiv!
Found in D***o | Asian | Open Legs | Big Tits | M*****bation

Just...
... a little insight into who you`re dealing with ;)
Herzeroberer writes a comment:
Mit meinen dicken S*****z kannst du sehr gerne in Zukunft spielen mein Schatz ich bitte dich darum und meinst du ich merke nicht das du auf mich stehst mein Schatz
Herzeroberer writes a comment:
Dann hoffe ich mal das du dich immer wünscht das ich bei dir wäre und wir uns endlich real näher kommen und wir nicht nur Viel Spaß miteinander haben mein Schatz
Found in Big Tits | Slim | Asian Girls | Tattoos | MILF