Dessou_Maus
(51)
from Deutschland
Gender: female
Age: 51
Zip code: xxxxx
Country: Deutschland
I speak: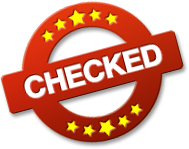 Amateur tags
Not available

Was ich Suche?? Frag mich doch ich flüstere es Dir ins Ohr beim Treffen!!!! Küsschen Tina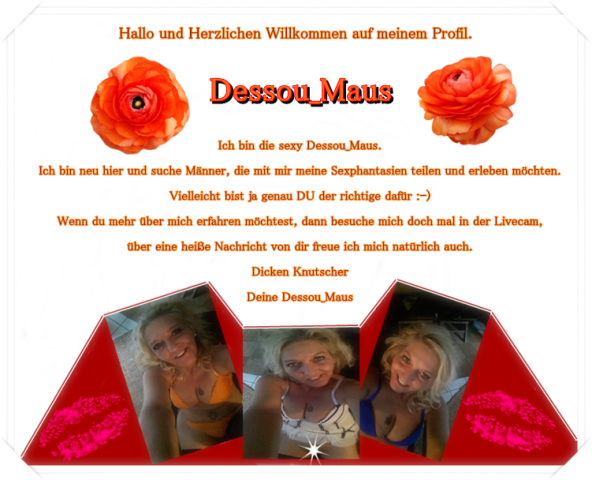 My Personal Info
| | |
| --- | --- |
| Height | 169 cm |
| Weight | 55 kg |
| Ethnicity | White / Caucasian |
| Eye color | blue |
| Hair color | blonde |
| Hair length | long |
| Figure | slim |
| Body hair | shaved |
| Pubic hair | none |
| Cup size | C |
| Glasses | no |
| Tattoos | several |
| Piercings | one |
| Marital status | single |
| Smoking | yes sometimes |
My preferences
What I'm looking for, is
a man
a bisexual
What I would like to experience, is
an escapade
a relationship
a flirt
email sex
an affair
a ONS
an exciting friendship
fetish erotic
B**M
group sex
What turns me on, is
Vanilla sex
A**l sex
O**l sex
Peeing
Being submissive
Being dominant
Sex Toys
Swinger
Outdoor sex
Public sex
Dessous
RPG
Voyeurism
B**M
More about me
What I can tell about myself
Ich bin eine flotte heiße sexy Frau im besten Alter und für jeden Spaß zu haben
What's being said about me
Andere können viel erzählen, finde es doch einfach raus!!!
My erotic fantasy
Wenn du lieb zu mir bist, dann flüstere ich sie dir vielleicht ins Ohr.
Visit my diary daily to stay up to date with everything I do.



Net top parts
I times quite privately in the net top in the office !! like it
Berber3 writes a comment:
bei dem netzteil würde ich dich sofort ran nehmen! ;)

snapshots of everyday life from last winter in a sweater
times something else in a thick sweater ... does not have to always anckt sxein or
Profillesenklaro writes a comment:
Süsses Lächeln, süsse Frau
chrisi64 writes a comment:
Sexy Lady kann ich zu den bilder nur sagen

a bifriend and I
spent a great evening with my cleo... look at the lick on the women
a**lfans writes a comment:
zwei äußert heiße Damen
losezunge1 writes a comment:
Wann haben wir endlich unsere 69 und da kann Deine Freundin bleiben, oder?

Ich bin wieder da

Hallo mein Baby,

Endlich bin ich wieder da, ich hab die Grippe zum Glück überwunden und bin nun wieder zu neuen S*****nereien mit DIR bereit :)

Besuche mich doch mal in der Cam und lass uns ein bisschen spielen :) oder hinterlasse mir eine Nachricht.
Ich freue mich auf dich

Deine Tina
ich bin richtig wuschig

ich bin gerade von der arbeit gekommen.. hab meine unterwäsche noch an.... auch straps gehören zu meinem täglich qutfit grins.. magste mal schauen kommen
ChristianChaos writes a comment:
Wow du hastseht einen wuwunderschön Körper
MrOnlyYou writes a comment:
Tina, was für ein g***er Anblick in diesen schwarzen Dessous.

tina quite normal
This gallery contains media from the categories Normal.
Johannes69 writes a comment:
sexy sexy!!!
chrisi64 writes a comment:
Wau ganz heisse outfits du bist echt eine heisse Frau
Gefunden in Normal

Me
This gallery contains media from the categories Long Hair.
chrisi64 writes a comment:
Echt heiss wie du in dem outfit aussiehst !!!!!!
Denn10000 writes a comment:
G***e Frau !
Gefunden in Long Hair

Hot
This gallery contains media from the categories Blondes.
chrisi64 writes a comment:
Wow echt sexy bilder wunder schön !!!!!!
derdabinich writes a comment:
Zieh Dich aus Schatz, ich will Dich
Gefunden in Blondes