Dina001
(33)
from Germany
Gender: female
Age: 33
Zip code: xxxxx
Country: Germany
I speak: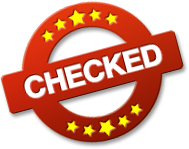 Amateur tags
Not available

I am a sexy and pretty girl with a very good smile with a great shape.
My Personal Info
| | |
| --- | --- |
| Height | 170 cm |
| Weight | 68 kg |
| Ethnicity | Black / African American |
| Eye color | brown |
| Hair color | black |
| Hair length | shoulder |
| Figure | normal |
| Body hair | none |
| Pubic hair | little |
| Cup size | C |
| Glasses | no |
| Tattoos | none |
| Piercings | none |
| Marital status | single |
| Smoking | no |
My preferences
What I'm looking for, is
a woman
a man
a couple
a transvestite
a transexual
a bisexual
What I would like to experience, is
an escapade
a relationship
a flirt
email sex
an affair
a ONS
an exciting friendship
fetish erotic
B**M
group sex
What turns me on, is
Vanilla sex
A**l sex
O**l sex
Peeing
Being submissive
Being dominant
Sex Toys
Swinger
Outdoor sex
Public sex
Dessous
RPG
Voyeurism
B**M
More about me
What I can tell about myself
I am a hot girl with a remarkable beauty that turns every man`s head that I meet. In fact, with this beautiful shape that I possess, I am capable of making any man who crosses my path reach o****m .That`s why I`m called the goddess of sex.If you fancy having this experience write me privately.
What's being said about me
They say I`m the gold standard woman that every man dreams of having in his bed to live out his sexual fantasies to the fullest, because I`m uninhibited.
My erotic fantasy
I love sex and I want to experience it with men who want me.I like all positions including 69 and I love doing o**l sex and I like being licked.
Visit my diary daily to stay up to date with everything I do.


great ass
Tu veux baiser, écris-moi.I want to make love lately so whoever is interested writes to me.

Great exciting video
Write to me if you want to see me, I can excite you even more
LoveBear33 writes a comment:
geil, in deinen P***y würde mein S*****z gut passen.
PickUpme writes a comment:
Schöne Frau mit tollen Body g***en a***h und schöne M***hi , ich will dich

want to f**k
i need a tough man to f**k me
Fristeru649i writes a comment:
ich f**ke dich in jedes l**h
L**k_s***ve writes a comment:
super sexy Lady !!!!!!!!!!!!!!!!!!!!

My big buttocks.
Last weekend I had fun taking pictures of my p***y and my beautiful queen body. Give me your impression after viewing the contours of my body.
sexuelles Vergnügen

Ich möchte gerne jemanden kennenlernen, um mit ihm Junk Food und L**kereien zu machen und bin bereit, alles zu tun, um einen Mann zu b*****digen.
Dino20001 writes a comment:
Komme aus Tübingen mein schatz
Shooting03 writes a comment:
Nun dieses Hinterteil verspricht sehr viel, ich würde es mir gern selbst ansehen und inspizieren, Würde auch gern das Innere diese geheimen Grotte näher erkunden.

sexy video
Sexy videos that leave something to be desired
marcel861004 writes a comment:
baby das ist die geilste m***hi weit und breit