Dirty-Bya
(26)
from Romania
Gender: female
Age: 26
Zip code: 50xxx
Country: Romania
I speak: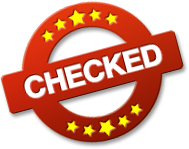 Amateur tags

I`m a s********e, horny b***h. Love a lot of extreme things.
My Personal Info
| | |
| --- | --- |
| Height | 156 cm |
| Weight | 45 kg |
| Ethnicity | Not available |
| Eye color | brown |
| Hair color | black |
| Hair length | long |
| Figure | slim |
| Body hair | shaved |
| Pubic hair | shaved |
| Cup size | B |
| Glasses | no |
| Tattoos | none |
| Piercings | several |
| Marital status | nothing fixed |
| Smoking | no |
My preferences
What I'm looking for, is
a woman
a man
a couple
What I would like to experience, is
What turns me on, is
A**l sex
O**l sex
Being submissive
Sex Toys
Swinger
Public sex
Dessous
RPG
B**M
More about me
What I can tell about myself
I`m always horny and ready for the dirtiest things.
What's being said about me
Not available
My erotic fantasy
G******g with lots of big dicks.
Visit my diary daily to stay up to date with everything I do.

Ride, ride and ride again!
Riding is my favorite position!
Found in P***ies | Piercing | Amateur | S********e | H******e

Hand to mouth and throat excite me greatly!
Hansolo f**ked me with his hand on his mouth and neck!
Found in Big Tits | Piercing | Amateur | Fetish | S********e

Ridden big c**k!
I ride Hansolo`s big c**k with my hungry p***y!
kaeptnblaubaer67 writes a comment:
g***es Video.....

My p***y loves spooning and riding!
While spooning I got really wet because that made me extremely horny!
Found in Big Tits | Big C**ks | P***ies | Piercing | H******e

A blown insert in between!
I blow Hansolo one with the first d********t attempts!
Lichtmaler writes a comment:
Sieht gut aus darfst bei mir auch üben ;)
rammer4 writes a comment:
heißes geb**sen werte dame
Found in B*****b | D********t | Big C**ks | T****e | Licking

A**l, v****al and then boobs full of cum!
Hansolo f**ked me hard in my hot holes and then sprayed his hot juice on my tits!
Manni1974 writes a comment:
Schöne T****n und g***er f**k...
Found in J**k Off | A**l Sex | Big C**ks | P***y-Licking | H******e

There, there, horseman.
I like to ride big c**ks with my horny wet column.
Manni1974 writes a comment:
Geil... wäre gerne der der filmt
Found in D***o | Big C**ks | M*****bation | P***ies | Amateur

69, ride and inseminated p***y!
Licked, blown and sprayed in the p***y while riding!

Camera on the tripod!
Camera was on without our knowledge and so we f**ked!
Found in Big C**ks | P***y-Licking | Piercing | V***ar | H******e