GreenEye4u
(34)
from Germany
Gender: female
Age: 34
Zip code: xxxxx
Country: Germany
I speak: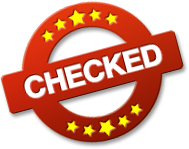 Amateur tags
Not available

Hello everyone, I am the Franzi and am quite curious what will await me here, maybe you want to make together with me a great exciting journey? With lots of fun, lots of excitement and lots of heat? I look forward to your message ;)
My Personal Info
| | |
| --- | --- |
| Height | 172 cm |
| Weight | 60 kg |
| Ethnicity | White / Caucasian |
| Eye color | brown |
| Hair color | dark brown |
| Hair length | very long |
| Figure | normal |
| Body hair | none |
| Pubic hair | none |
| Cup size | B |
| Glasses | no |
| Tattoos | none |
| Piercings | none |
| Marital status | single |
| Smoking | no |
My preferences
What I'm looking for, is
What I would like to experience, is
What turns me on, is
Vanilla sex
O**l sex
Being submissive
Public sex
More about me
What I can tell about myself
Direct, loyal, sensitive
What's being said about me
That`s something you have to ask my friends
My erotic fantasy
I do not dare to answer yet
Visit my diary daily to stay up to date with everything I do.

Wonderful pictures
I took new pictures of myself, how do you like it?
dietman writes a comment:
perfekte frau...VERY NICE !!

Shortly before my interview
Can you dress differently or
Peter3115 writes a comment:
Die Bilder sind super !!! 1,) Küssen bis der Arzt kommt 2.) schickes Desoue auf dem Bett ausziehen 3.) Verführen Wo bist du zu Hause ???
Mats64 writes a comment:
Sehr schöne Bilder von dir. Dein Vorstellungsgespräch bei mir hast du bestanden.


Me and my reflection
Making pictures in front of the mirror I always find good
Farmerboy writes a comment:
Ein Spiegelbild zum verlieben! Sehr schöne Frau!
rollik writes a comment:
...heißer vorbau...

Oops, this happened in the bathroom....
i think... I`m really hot here in the bathroom...
koefi writes a comment:
Wauuuu! Echt heiß!
ScotchDD85 writes a comment:
Sehr sehr heiß!!!

Somehow erotically tinged...
i think that`s all you can say about it, laughing
GoldenHands writes a comment:
Good feelings, schön glatt r****rt ist einfach g***er. ;)
PaulAC writes a comment:
Das sind sehr erotische Fotos von dir ! Gefällt mir !!

And now we come to my whole body
Whether above, below, behind, or in front, if you would like to have a look at everything right now
Joe082 writes a comment:
Zart und dich schön in Szene gesetzt! Dein a***h ist so süß und perfekt geformt ????
kleinerbernd1 writes a comment:
Traumhaft schön

Poses and striptease
Let the hips swing to the rhythm of pleasure I like that
Stefan3782 writes a comment:
Bist wunderschön und hast einen sehr g***en Körper!
kurt552 writes a comment:
Wunderschöne Frau mit einem Wundervollen Körper

Just a little bit me
Every now and then I finally feel like showing myself a little bit
josch5919 writes a comment:
Du bist eine sehr schöne Frau und sehr sexy
Homeboy72 writes a comment:
Hi Franzi, deine Fotostrecken sind fantastisch. Sehr gzter Fotograph, tolles Model! Du hast eine wunderschöne ansehnliche natürliche Figur. Danke für den kostenlosen Einblick.