HotEve
(51)
from Germany
Gender: female
Age: 51
Zip code: xxxxx
Country: Germany
I speak: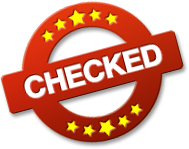 Amateur tags

Definitely naughty!
Hallo,

ich bin Eveline, zur Zeit Single, habe viele verrückte Dinge im Kopf, bin sonst glücklich und zufrieden.
Wenn Du Lust hast, meine wilde und verrückte Seite kennenzulernen, dann lass Dich nicht aufhalten und schreib mich an oder besuche mich gleich in meinem Cam-Chat.

Solltest Du dir sogar noch mehr vorstellen können? Melde Dich einfach :P

Gern kannst Du mich zu deinen Favoriten hinzufügen, dann wirst Du regelmäßig über meine Neuigkeiten informiert.

Ich will Dich nicht zu-texten, jetzt liegt's also an Dir


Küsschen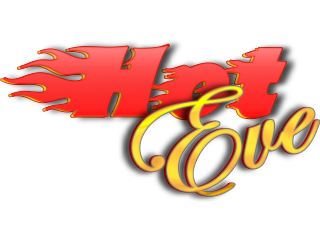 My Personal Info
| | |
| --- | --- |
| Height | 162 cm |
| Weight | 55 kg |
| Ethnicity | White / Caucasian |
| Eye color | brown |
| Hair color | brown |
| Hair length | longer |
| Figure | slim |
| Body hair | normal |
| Pubic hair | shaved |
| Cup size | C |
| Glasses | yes reading glasses |
| Tattoos | none |
| Piercings | none |
| Marital status | single |
| Smoking | yes sometimes |
My preferences
What I'm looking for, is
What I would like to experience, is
an escapade
a relationship
a flirt
email sex
an affair
a ONS
an exciting friendship
fetish erotic
B**M
What turns me on, is
O**l sex
Being dominant
Sex Toys
Outdoor sex
Public sex
Dessous
B**M
More about me
What I can tell about myself
What can I say? I am a mature, experienced woman ... the word MILF has been used quite often ...
What's being said about me
You tell me...
My erotic fantasy
My most erotic fantasy? Oh, there are some... I think I`d like to tell you about them in private.
Visit my diary daily to stay up to date with everything I do.

OMG - Hornier than ever!
No trace of relaxation, now even crazier than before! The f**k machine makes me addicted!
Gefunden in D***o | Machines | M*****bation | Toys | MILF

My new red overknee f**k boots are here!
Today my new f**k boots have finally arrived. I`ll show them to you already and then we`ll think together how we can both have fun with it. So, not so shy, I`m waiting for your message....
ajet70 writes a comment:
Himmel......wie geil......zu gerne l**ke ich Euch die Stiefel sauber

F**king machines profiles tested!
Just horny! That`s what I need before breakfast, horny to be rumbled by the f**k machine! I like to share with you, do you feel like it? Am already very curious about your answer.
Gefunden in High Heels | Toys | Amateur | Nylons | MILF

Hast du Lust??

Heute ist Samstag und ich habe Lust auf Eierfärben oder auch andere g***e Sachen. Du auch??
Bussi Evelin

Easter wank tutorial
Show me how hard he becomes and how great you can build nests... For an appropriate photo with your wand in the nest, you will of course also get a photo of your choice from me.
Gefunden in D***o | Toys | J**k | MILF | Dirty Talk

Guten Morgen,

ich wünsche dir einen g***en Start in die neue Woche. Küsschen Eve

Horny, fast number standing up!
In the kitchen it can also get really hot... still quickly a small number before going out can not hurt or? Now still the horny Vibroei pure and then we can go.
Have you already ordered a table?

Want a cool quickie?
Sometimes I need a quick number! Well let`s see if f**king machine and massage stick brings the Muddi to come... grins
Verdi writes a comment:
Da weiss man doch gleich in welchem Rhythmus Du es magst :-)

That`s how I do it to myself, with my new d***o....
I have named him Jürgen. The old Herbert has served its time and it was just time for a little change. Not only d***o lovers come in this video at your expense, but see for yourself :*
chris651 writes a comment:
Was für ein g***er Körper, was für eine g***e Frau einfach ein Traum

Schönes Wochenende

Hallo mein Lieber,
Bei mir ist Kuschelwetter und da hätte ich dich schon jetzt gerne hier bei mir in der Cam. Wäre super wenn du ein bisschen Spaß mit mir teilen kommst. Bussi Eve