Lara_Leyla
(41)
from Germany
Gender: female
Age: 41
Zip code: xxxxx
Country: Germany
I speak: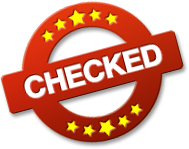 Amateur tags

I still want to experience, feel and enjoy a lot ... But I don`t like to reveal everything in my profile text. If you are interested, write to me.
My Personal Info
| | |
| --- | --- |
| Height | 160 cm |
| Weight | 49 kg |
| Ethnicity | Mediterranian |
| Eye color | crazy color |
| Hair color | blonde |
| Hair length | long |
| Figure | slim |
| Body hair | none |
| Pubic hair | none |
| Cup size | Not available |
| Glasses | yes reading glasses |
| Tattoos | several |
| Piercings | several |
| Marital status | divorced |
| Smoking | yes sometimes |
My preferences
What I'm looking for, is
What I would like to experience, is
What turns me on, is
Vanilla sex
A**l sex
O**l sex
Being dominant
Sex Toys
Outdoor sex
Public sex
Dessous
RPG
More about me
What I can tell about myself
I don`t bite, I just want to play.
What's being said about me
You should tell me then
My erotic fantasy
Not available
Visit my diary daily to stay up to date with everything I do.


Lady in black

Aber du bringst Farbe in mein Leben

Was wohl l**kerer ist?

Ich werde heute den ganzen Abend naschen ??

Something sexy
but never completely naked! Crank up your imagination...
Heute mal so

Weiß auch nicht wieso ich mich nie wirklich passend anziehen kann ;)

ahhh so fühle ich mich besser.

ich denke, das sieht man mir auch an, oder?

Rate mal wer nicht stillsitzen kann?

Genau ich!! Und deswegen wieder im Krankenhaus… drück mir bitte die Daumen… es muss endlich wieder besser werden….

Es geht mir gut

Aber ich muss mich etwas schonen. Hab dich lieb ????

Mhmmm Sand an den Füßen

Sonne im Herzen und Meer auf der Haut…
der Ort wo ich sein möchte.

aber das kann ich gerade nicht. Ich denke meine Nachrichten Spinnen heute.. Wieso sonst solltest du mir nicht antworten, oder??