Milf40blond
(42)
from Germany
Gender: female
Age: 42
Zip code: xxxxx
Country: Germany
I speak: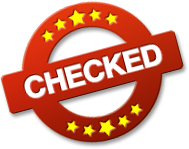 Amateur tags

I want to experience something ... let the devil in me out :)
My Personal Info
| | |
| --- | --- |
| Height | 172 cm |
| Weight | 67 kg |
| Ethnicity | White / Caucasian |
| Eye color | brown |
| Hair color | blonde |
| Hair length | shoulder |
| Figure | normal |
| Body hair | shaved |
| Pubic hair | partly shaven |
| Cup size | C |
| Glasses | yes reading glasses |
| Tattoos | none |
| Piercings | none |
| Marital status | single |
| Smoking | yes sometimes |
My preferences
What I'm looking for, is
What I would like to experience, is
What turns me on, is
Vanilla sex
A**l sex
O**l sex
Being submissive
Sex Toys
Outdoor sex
Public sex
Dessous
RPG
B**M
More about me
What I can tell about myself
Not available
What's being said about me
Not available
My erotic fantasy
Not available
Visit my diary daily to stay up to date with everything I do.
Prickelnde Lust

Die Hitze bewirkt aber auch, dass sich ein unterschwelliges, nagendes Gefühl bemerkbar macht. Eine leichte Spannung, die sich wie eine unsichtbare Schnur von einem Hüftknochen zum anderen spannt und leise prickelnde Schauer in meine Lenden rieseln lässt. Langsam krabbeln sie durch meinen Unterbauch und verebben, ehe sie zwischen meinen Schenkeln ankommen.

Trotz der Wärme breitet sich eine Gänsehaut über meinem Dekolleté aus. Ehe die kribbelnde Nervosität bei meinen B***ten ankommt und meine B***twarzen sich allzu offensichtlich zusammenziehen, verändere ich meine Position und verschränke meine Arme vor meinem Körper. Ich atme tief durch und versuche, an etwas anders zu denken. An den spannenden Krimi, den ich gestern im Fernsehen gesehen habe, und an die Party meiner Freundin Marie am Freitag.

Aber es nützt nichts. Die Hitze lässt meine Erregung immer weiter hochköcheln, und schließlich ich gebe ihr nach. Ganz langsam fährt meine Hand zwischen meine Schenkel und beginnt, sich rhythmisch zu bewegen. Die andere Hand streichelt über die B***te. Mein Herzschlag beschleunigt sich, das Blut rauscht in meinen Ohren, und ich seufze leise. Oh jaaa…!

Time for Vacation..
Lets have a great time and have some beach Sex, do you want to enjoy with me?

After waking up
After waking up and before taking my shower
Gerry_61 writes a comment:
süße Bilder von dir
Schlosser62 writes a comment:
Es ist immer wieder ein Genuss, deine Bilder zu betrachten ! Traumhaft !

naked on the sofa
Being single is ok but allways alone without sex is hard, do you want to help me and have some fun?
Gerry_61 writes a comment:
das macht Lust dich zu verwöhnen
hotsilver58 writes a comment:
tolle fotos von deinen großen b***ten und deiner unr****rten m***hi..rrhh..lg..udo

summerime
Vacation is the best time of the year..
h****t243 writes a comment:
Du siehst sehr sexy und elegant aus - heisser Kuss
hotsilver58 writes a comment:
du bist eine sehr attraktive frau mit toller figur und sympathischem lächeln..lg..u.

summer .. and...water
I dont care wich time of the year it is ... i love it
Gerry_61 writes a comment:
da würde ich gern liegen
Schlosser62 writes a comment:
In dich könnte ich mich verlieben ! Vielen Dank, für die tollen Bilder !

sweet kisses fr you
Just some Pics to enjoy
Gerry_61 writes a comment:
wow ein süßer Kussmund .
h****t243 writes a comment:
hallo schöne Lady - melde Dich einfach wieder bei mir ... heisser Kuss

just little more
some new pic from me for you
hotsilver58 writes a comment:
du hast einfach die besten argumente für zunge und s*****z..lg..udo
Schlosser62 writes a comment:
Es ist doch immer wieder ein Hochgenuss, dir in die Augen zu schauen und deinen heißen Köper zu betrachten ! Absolut traumhaft !

Deep wholes
Look deeply inside.. come on lets have fun together
hotsilver58 writes a comment:
sehr schöne und heiße fotos von dir..rrhh..lg..u.
Gerry_61 writes a comment:
mmm so l**ker und ohne gestreichelt zu werden
Erregt und f****t

Es war Sonntagmorgen. Völlig erregt und f****t in meiner M***hi wachte ich auf. Ich griff unter mein Bett, wo mein Laptop lag und gab schlaftrunken meine e-mail addy und meine Geheimzahl ein.\r\n\r\nWie allen web.de Nutzern bekannt ist, umfasst der Arbeitsspeicher 12 MB. Wieder einmal war er mit über 20 MB vollgeknallt.\r\n\r\nDer Administrator hat mich erneut angemahnt meinen Arbeitsspeicher zu erweitern. Nichts desto Trotz rief ich die Links auf, die da waren: \"G***er S****zer 64.de\", \"Toller M**en-L**ker 2010.de\", \"Traumboy 2010.de\" und so weiter.\r\n\r\nDieses war also die Ausbeute von dem gestrigen Zug durch die Düsseldorfer Altstadt.\r\n\r\nWieder einmal hatte ich wahllos meine Visitenkarten verteilt.\r\n\r\nArtig klickte ich Link um Link an.\r\n\r\nDieses war immer ein riesen Spaß für mich.\r\n\r\nStatt dass die g***en S****zer mal drei Sätze geradeaus schreiben konnten, knallten sie mich mit irgendwelchen jpg.Bildern zu.\r\n\r\nDas schlimme war ja nicht gewesen, dass mir die S*****ze nicht gefielen, sondern es waren keine Ganz-Körper-Nackt-Bilder (oder in Dessous oder Badehose) wie ich sie liebte.\r\n\r\nWieder einmal sah ich Riesens*****ze ohne Punkt und Komma, ohne Zuordnung von Kopf und Körper. Na toll, dachte ich so bei mir. \"Super Viona, da hast Du ja wieder alles richtig gemacht\".\r\n\r\nPlötzlich hatte ich es wieder vor meinen Augen, was gestern war.\r\n\r\nIm Fuchsbau - regelmässige Altstadtgänger wissen was ich meine - machte mich ein Typ von der Seite an.\r\n\r\nEr: \"Hallo Baby! Dich habe ich ja hier noch nie gesehen. Du bist ja die erste brauchbare Frau, die hier auf ihren High-Hells rein stolziert kommt. Du hast wirklich schöne lange schlanken Beine. Draussen haben wir 35 Grad, eine Gluthitze und komischerweise laufen alle Frauen mit langen Hosen herum. Und hüllen ihre T****n in BH´s, so dass man noch nicht mal die harten Nippel dabei sehen kann. Hallo Sunny, Du gefällst mir gut in Deinem ultrakurzen schwarzen Minirock und Deinem ultraknappen roten Spitzentop! Und wie schön Deine Nippel zu erkennen sind. So schön rund und hart. Sag mal sind Deine T****n echt?\"\r\n\r\nIch: \"Hallo g***er S****zer, na klar! What you get is what you see.\"\r\n\r\nEr: \"Bist Du Tina Turner Fan?\"\r\n\r\nIch: \"Sag mal, willst Du f**ken oder labern?\"\r\n\r\nEr: \"