Oesi-Maus
(25)
from Austria
Gender: female
Age: 25
Zip code: 69xx
Country: Austria
I speak: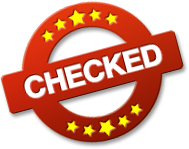 Amateur tags

No one has ever proved that life is serious - so I would advise you to sit back, relax and enjoy me in a private room, I have a strong feeling you will not regret it.
My Personal Info
| | |
| --- | --- |
| Height | 169 cm |
| Weight | 55 kg |
| Ethnicity | White / Caucasian |
| Eye color | brown |
| Hair color | light blonde |
| Hair length | shoulder |
| Figure | slim |
| Body hair | Not available |
| Pubic hair | none |
| Cup size | A |
| Glasses | no |
| Tattoos | Not available |
| Piercings | one |
| Marital status | seperated |
| Smoking | no |
My preferences
What I'm looking for, is
a woman
a couple
a bisexual
What I would like to experience, is
What turns me on, is
A**l sex
O**l sex
Being submissive
Sex Toys
Swinger
Outdoor sex
Public sex
Dessous
More about me
What I can tell about myself
Honest, and most of all, deeply relaxed.
What's being said about me
I am simply ambitious
My erotic fantasy
in the elevator
Visit my diary daily to stay up to date with everything I do.


my ass wide open...
...and your dick in it?
pringels75 writes a comment:
wow, wenn ich mir nur vorstelle diese beiden Eingänge mit Zunge, F****r und S*****z zu bearbeiten werde ich extrem hart. Was für ein Anblick!

oh, how awesome... my f****r disappears in my p***y...
I like it when my p***y gets really wet
S**tnikv01le writes a comment:
Weil es über Snapchat einfacher ist. Komm adde mich und du bekommst was;)????
Tobl6 writes a comment:
Dich würde ich gleich vernaschen ???? g***e Bilder

take my mind off things.
I like to get dirty too, I dare you
timo5414 writes a comment:
G***er A***h würde ich gerne mal ausprobieren und schön l**ken.
Aventurien0403 writes a comment:
was für ein g***er a***h...

horny m*****bation and a huge finish this is the result
I guess I could make you horny that way, huh?
PeeFan writes a comment:
Sehr hübsches Mädel mit hammerg***em A***h und süßer P***y!
Found in F****r | Open Legs | M*****bation | Posing | H******e

look at me, what do you see?
But be honest about it ;)
Ollie195 writes a comment:
tolle Bilder einer wirklich schönen Frau, Kuss Olaf
belerophon82 writes a comment:
Ich sehe eine g***e Maus die ich am liebsten auf der Stelle vernaschen würde...

mh, slowly undressing is also fun.
would you take off my clothes?
belerophon82 writes a comment:
G***er A***h und sexy Beine!
Schlosser62 writes a comment:
Nicht nur dein Anblick, sondern auch dein Blick, lässt Männerherzen höher schlagen und weckt Gefühle ! Kuss

I like doing it myself.
maybe you`ll sit across from me and then join in.
Ollie195 writes a comment:
wenn Du da so sitzt würde ich Dich gerne dabei L**ken

hot outfit, horny position, horny o****m
What do you say? Does it turn you on?
broschi writes a comment:
G***e Frau - g***es Video!
Found in F****r | Open Legs | High Heels | M*****bation | Tits