Saskia-96
(26)
from Germany
Gender: female
Age: 26
Zip code: xxxxx
Country: Germany
I speak: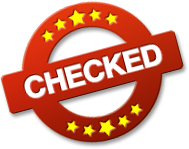 Amateur tags
Not available

I`m new here and looking for a sex partner, do you want a hot f**k? For new I am open, but there is determined what we both have not yet experienced or ?;) :)
My Personal Info
| | |
| --- | --- |
| Height | 170 cm |
| Weight | 62 kg |
| Ethnicity | Mediterranian |
| Eye color | blue |
| Hair color | blonde |
| Hair length | long |
| Figure | slim |
| Body hair | none |
| Pubic hair | none |
| Cup size | B |
| Glasses | no |
| Tattoos | several |
| Piercings | several |
| Marital status | single |
| Smoking | yes sometimes |
My preferences
What I'm looking for, is
a woman
a man
a couple
a transvestite
a transexual
a bisexual
What I would like to experience, is
What turns me on, is
Vanilla sex
A**l sex
O**l sex
Peeing
Being submissive
Being dominant
Sex Toys
Swinger
Outdoor sex
Dessous
RPG
B**M
More about me
What I can tell about myself
Not available
What's being said about me
I care more about what you say about me
My erotic fantasy
ask me :)
Visit my diary daily to stay up to date with everything I do.

pictures from my gallery
just normal pictures of me :)
Kevqpje80h9 writes a comment:
Wie schööön du bist, Lust auf treffen?

a few beautiful bikini pictures :*
I hope I am to your liking.
Minawieo89oh writes a comment:
mit dir zu F**ken macht bestimmt Spaß...??? Dich D***y zu nehmen in Dein ROSA Löschlein e******gen, Dir Freude bereiten und schön abs****zen...?! Melde dich wenn Du mind. 20cm in Dir haben möchtest ...!!!? Mike aus L.E.
Powerl82lb writes a comment:
einfach mal zusammen f**ken

I thought I dare times and make my first video
I hope you like the way I`m starting to touch myself. Want to see more?
Tommy84101 writes a comment:
Du bist ein sehr g***es Stück DNA! Wann darf ich dir meinen S*****z geben?
Elpinador1 writes a comment:
bin ich der nachste
Found in Blondes | F****r | Small Tits | C**t | Kissing

yesterday after my bath :*
just let me f**k you over, in the bath, after the bath :*
MRSnakeOne writes a comment:
Du bist ein Traum einfach mega bist du
MRSnakeOne writes a comment:
Babe du bist einfach wunderschön


photos of me in lingerie :)
I hope you like them.
MRSnakeOne writes a comment:
Babe du bist der Wahnsinn
ilkerdenizerden1996254 writes a comment:
Du bist eine mega Attraktive und Hübsche Frau ! Würde gerne weiter mit dir schreiben!