SexyNaisha
(36)
from Germany
Gender: female
Age: 36
Zip code: 12xxx
Country: Germany
I speak: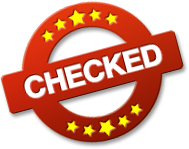 Amateur tags
Not available

Hello, handsome! My name is SexyNaisha, a dream of a hot woman. You will always see me hot. I love sex and enjoy everything that has to do with it to the full. My perfect body is ready for your steely breast and your nimble f****rs. Seduce me with passion. Show me how horny you are on me. I like men who know where they`re going and who prove it to me uninhibitedly. Take everything from me. My beautiful breasts, my plump and pull
My Personal Info
| | |
| --- | --- |
| Height | 166 cm |
| Weight | 55 kg |
| Ethnicity | Mediterranian |
| Eye color | blue-gray |
| Hair color | brown |
| Hair length | longer |
| Figure | slim |
| Body hair | shaved |
| Pubic hair | none |
| Cup size | F |
| Glasses | no |
| Tattoos | several |
| Piercings | several |
| Marital status | single |
| Smoking | no |
My preferences
What I'm looking for, is
a man
a couple
a bisexual
What I would like to experience, is
What turns me on, is
A**l sex
O**l sex
Being dominant
Sex Toys
Public sex
RPG
Voyeurism
More about me
What I can tell about myself
i`m a horny wild animal that never gets enough of sex i could do it all day long
What's being said about me
what I can say about myself is true ;)
My erotic fantasy
I am open for everything and I always want to have more and more
Visit my diary daily to stay up to date with everything I do.



Lacquer and leather
small lacquer show
Klammed writes a comment:
Sehr g***es zeug passt zu deinem Körper
Found in High Heels | Latex | Leather | Slim | Fetish

Doggi for you
horny doogi and you f**k me nice
Bastix6 writes a comment:
WoW, du verdammt sexy, ich würde dich gerne mal von hinten verwöhnen! :*
sugardaddy24 writes a comment:
wow natürlich gefällt mir das was ich da sehen kann grrrr WOW du bist ja ne heisse g***e scharfe attraktive hübsche sexy LADY grrr und gern würd ich deine g***en l**her mal mit meinen s*****z f**ken fürfen grrr LG ANDY aus österreich

Machines F**k
As I let me f**k through me beautiful times fast then slowly d***y or normal hammer horny until I inject
koznvoda writes a comment:
Du bist eine g***e Stute!
Sucher46 writes a comment:
Geil aber mit einem echten S*****z in all deinen F**kl**hern wär es für dich sicher schöner

f**kf**ze very close
how I f**k myself nice until it comes
frigo9061 writes a comment:
Was füreine heisse frau und noch g***ere f**kf**ze!!! Wer möchte da nicht mal gerne zustossen und reins****zen?
Michaellove99 writes a comment:
zauberhaft, schöne Posen
Found in J**k Off | D***o | C**t | M*****bation | Toys

small introduction
little f**k show
schnarchnase writes a comment:
super
Zeus57 writes a comment:
supersexy Prinzessin!

pure Naisha
this and the hammer cool
Pardey writes a comment:
Siehst sehr l**ker aus
PRIND writes a comment:
sehr geil, schöne galerie :)

Sexy Sexy
to drool and much more
kaatze4547 writes a comment:
Rot steht dir Küsschen
shadow_cesar writes a comment:
Du machst mich wahnsinnig! Bist bei mir gleich um die Ecke & wir haben uns noch noch nicht getroffen & unsere Körper verwöhnt? Wir müssen das ändern! Will dich spüren, deine O****men schmecken, dich in den Himmel f**ken & l**ken. Sag mir wann & wo bi
Found in Posing

awesome
This gallery contains media from the categories Fetish.
kaatze4547 writes a comment:
Sexy Outfit wunderschöne Augen
Zero120 writes a comment:
was will man mehr
Found in Fetish