Sexy_blondy
(30)
from Germany
Gender: female
Age: 30
Zip code: xxxxx
Country: Germany
I speak: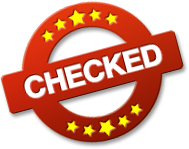 Amateur tags

Let me introduce myself. So I am the Sarah. With me you can actually do everything that makes fun. My bed is actually for 2 I am but unfortunately alone and I hope you know what that means? So I tell you now what of my preferences! I love it when I am licked. With me you can do much in the dominant area but if you need it also in the tender. How would you prefer me? If you like you can me there yes also times your wishes by
Dann stell ich mich mal kurz vor. Also ich bin die Sarah. Mit mir kann man eigentlich alles machen was spass macht. Mein bett ist eigentlich für 2 ich bin aber leider alleine und ich hoffe du weisst was das heisst?
Also ich erzähle dir jetzt mal was von meinen vorlieben! Ich liebe es wenn ich gel**kt werde. Mit mir kann man vieles im Dominanten bereich machen aber wenn du es brauchst auch im Zärtlichen. Wie hättest du mich den lieber? Wenn du magst kannst du mir da ja auch mal deine Wünsche persöhnlich sagen? Du solltest wissen ich mache alles was spass macht und erlaubt ist. Von dem her bin ich mir sicher das wir noch sehr viel spass haben werden. Wollen wir wetten? Wenn du sonstige fragen hast an mich kann ich dir natürlich auch alle im chat beantworten.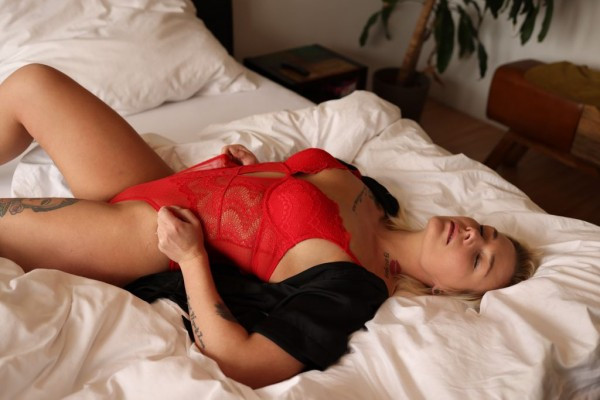 My Personal Info
| | |
| --- | --- |
| Height | 169 cm |
| Weight | 50 kg |
| Ethnicity | Mediterranian |
| Eye color | brown |
| Hair color | blonde |
| Hair length | long |
| Figure | slim |
| Body hair | shaved |
| Pubic hair | none |
| Cup size | B |
| Glasses | no |
| Tattoos | many |
| Piercings | several |
| Marital status | single |
| Smoking | yes sometimes |
My preferences
What I'm looking for, is
a woman
a man
a couple
a bisexual
What I would like to experience, is
an escapade
a relationship
a flirt
email sex
an affair
a ONS
an exciting friendship
fetish erotic
B**M
group sex
What turns me on, is
Vanilla sex
A**l sex
O**l sex
Peeing
Being submissive
Being dominant
Sex Toys
Swinger
Outdoor sex
Public sex
Dessous
RPG
Voyeurism
B**M
More about me
What I can tell about myself
nice helpful and for every fun to have
What's being said about me
horny horny sarah
My erotic fantasy
limitless or just ask me
Visit my diary daily to stay up to date with everything I do.
Meine neuen Nachbarn.

Ich konnte gestern Nacht nicht schlafen. Ich hab seit 3 tagen neue Nachbarn. Sie sind echt verrückt. Sie haben es die ganze Nacht krachen lassen. Wow es hat mich schon ein wenig angeturnt, wie sie sich verwöhnt haben. Ich konnte nicht weghören. Muss gestehen, dass ich es mir auch ein wenig selbst gemacht habe. Ich habe bemerkt, dass ich grad in letzter Zeit auch jemanden will, der es mir richtig geil b****gt.
kopfkino

Mein Kopfkino treibt mich heute noch in den absoluten Wahnsinn.\r\nes ist wirklich verrückt egal was ich heute mache und tu alle meine Gedanken kreisen nur zum Thema sex.\r\n\r\nsex sex sex und nochmal sex – Mega heiß und geil das wäre jetzt der absolute Hammer. meine Nippel sind fest und hart , meine L****n f****t und meine kleine lustperle pocht vor Erregung .

Me at the lake and selfies
Another insight into my life for you
metalhead781 writes a comment:
Kann mich gar nicht an dir satt sehen!!!
Traum

Ich hatte heute Nacht einen richtig g***en Traum. es handelte sich um einen dreier am Strand. Es war so geil. Mit einer sehr g***en Voyeurin die mich beneidet hat, während ich es richtig hart getrieben habe auf einem Liegestuhl, bin jetzt komplett f****t aufgewacht. Wer hat Lust etwas von meinem g***en S**t abzuschl**ken?
Inazuma24 writes a comment:
G***es Video jetzt will ich unbedingt auch eins mit dir drehen.
Willemsz750j writes a comment:
Jetzt wo ich das Video gesehen habe bin ich total geil auf dich geworden ich würde dich gerne kennen lernen um dann mit dir zu f**ken du bist eine sehr g***e Stute

The d***o had to believe in it
Today there is a d***o here but maybe tomorrow your c**k will be here?
mondi62 writes a comment:
sehr schöner clip wie du dich b*****digst begehrenerweckend,und die lust auf deine l**kere m***hi wird zur puren freude...
reiner391 writes a comment:
da würde ich auch meine Zunge ins Spiel bringen um deine heiße M***hi zu l**ken.
Found in D***o | Open Legs | High Heels | M*****bation | Tattoos

A F**king Horny H*****b
Do you s****t that fast? Shall we find out?
mondi62 writes a comment:
kurz und bündig abgem****n
Obelix19715503 writes a comment:
Bist eine richtig g***e Maus. Schönes Video.

A horny b*****b
Who wants to be next? You can gladly apply for a b*****b with me!
mondi62 writes a comment:
schöner w***sjob
p**pey69 writes a comment:
Du verstehst es einen S*****z zu b**sen

Here you have a W**xguarantee
Write me then in chat which picture was the best
Mikel17 writes a comment:
Du siehst wirklich ansprechend aus und hast da ein paar interessante Tattoos
EddiCrocco1 writes a comment:
Jedes Pic ist eine Vorlage! Du bist eine sehr attraktive Lady!

A lot of naked skin
Have fun with it. You will not regret it
pmschoenau writes a comment:
wass ill MANN mehr
EddiCrocco1 writes a comment:
Sexy Mischung aus B/W, Nude und Possing - sehr sexy!!!

Dominatrix and other horny things
Domina photos of me and some shooting pictures more to follow
Hartrein4444 writes a comment:
Verlockend einmalig! Lädst Du mich ein Deinem D***o Gesellschaft zu leisten! Gerne greife ich Deine Hüften bis ich in Dir komme und l**ke dann alles wieder sauber ab! Ruf mich, ich komme im Trab und reite bis zum letzten Tropfen!
FalseGod01 writes a comment:
Richtig g***e bilder siehst echt zum anbeisen aus