Shy_Lina
(40)
from Germany
Gender: female
Age: 40
Zip code: xxxxx
Country: Germany
I speak: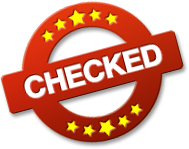 Amateur tags

My friends say that I am shy, but I need trust first to be able to open up fully. Hard shell, soft core, if you have penetrated my insides, it will be all the more beautiful :)
My Personal Info
| | |
| --- | --- |
| Height | 167 cm |
| Weight | 52 kg |
| Ethnicity | White / Caucasian |
| Eye color | brown |
| Hair color | brown |
| Hair length | shoulder |
| Figure | normal |
| Body hair | little |
| Pubic hair | little |
| Cup size | B |
| Glasses | no |
| Tattoos | none |
| Piercings | none |
| Marital status | single |
| Smoking | no |
My preferences
What I'm looking for, is
What I would like to experience, is
What turns me on, is
More about me
What I can tell about myself
Find out, we will have a great time
What's being said about me
That I should come out of myself more
My erotic fantasy
I don`t dare to say that here, in any case it has something to do with Body Painting
Visit my diary daily to stay up to date with everything I do.

First a little time out on the couch
After all, sometimes you have to make yourself a little comfortable too
Rustyman writes a comment:
Ja das beherrscht Sie

Tight butt, wa?
Hihi, I work out very often, can you see that? hot butt, right?
Rustyman writes a comment:
Hallo mein Liebling, wie geht es Dir. Es war eine tolle Zeit mit Dir. In liebe.
Shadow2023 writes a comment:
Hey mein süsser Engel ???? ich vermisse dich

Horny feet
A horny foot massage would definitely do me good again, you too? Or a foot job?
Rustyman writes a comment:
Schatz, es wird Zeit das wir F**ken
Rustyman writes a comment:
Das mach ich auch mit Vorliebe

F****r Twist
Look what I`m doing, do you like it?
Taicoon-Manni writes a comment:
Da hast Du Recht,l. lustzumf**k
lustzumfik writes a comment:
hm,dich möchte ich gerne f****rn und f**ken.treffen wir uns mal für heisse Abenteuer?

Hot body parts
well, now it`s getting a little more interesting, isn`t it?
Rustyman writes a comment:
Das ist die tollste und hübscheste Frau. Ich liebe Dich mein Schatz.
Shadow2023 writes a comment:
Super sexy Frau ich mag sie
Found in Legs | High Heels | P***ies | Posing | Tits

Topless ... has what
This gallery contains media from the categories Legs, P***ies, Posing, S***ed, Tits.
Rustyman writes a comment:
Vergiss es, sie einfach nur Geil
EnderRaic65l6 writes a comment:
Bist eine ganz süße, freue mich auf Dich!

Beautiful horny pictures
Have you times made a few new pictures
Rustyman writes a comment:
Es ist der schönste und Geilste Körper. Anschmiegsam. In allen Belangen Geil. Mit einem fantastischen Gesicht. Mit einer fantastischen Schmetterlings F**ze.
Erich612 writes a comment:
Du hast einen schönen Körper