Sweet-Ida
(25)
from Germany
Gender: female
Age: 25
Zip code: 44xxx
Country: Germany
I speak: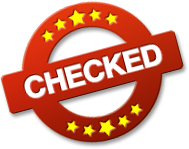 Amateur tags

Hey, you sweet men out there... I`m new here - who will help me explore the dating world? ;-)
My Personal Info
| | |
| --- | --- |
| Height | 169 cm |
| Weight | 54 kg |
| Ethnicity | White / Caucasian |
| Eye color | blue |
| Hair color | dark blonde |
| Hair length | long |
| Figure | Not available |
| Body hair | little |
| Pubic hair | none |
| Cup size | B |
| Glasses | no |
| Tattoos | none |
| Piercings | Not available |
| Marital status | single |
| Smoking | no |
My preferences
What I'm looking for, is
What I would like to experience, is
What turns me on, is
Vanilla sex
A**l sex
O**l sex
Sex Toys
Outdoor sex
Dessous
RPG
Voyeurism
More about me
What I can tell about myself
I am young, sweet, yet strong and crazy in the head, but not many people know this side of me. I am definitely ready to have fun.
What's being said about me
sweet as sugar, the mouse! :-P
My erotic fantasy
I have enough fantasies, don`t worry :-P
Visit my diary daily to stay up to date with everything I do.


Keep me warm.
Cozy in my sweater style. Wanna help me get undressed and keep me warm?
Hasse567 writes a comment:
Mich ernst nehmen,und mich Anrufen. Mein Nummer hast du ja.
Found in Blondes | Slim | Schoolgirls | Amateur | S********e

Bathroom activities!
I was ready to do it in the bathroom... :-P
Hegst writes a comment:
Ja werst genau mein Fall
Leopard60 writes a comment:
neben mir würde es dir heiß werden.....
Found in Bathroom | Slim | Schoolgirls | Amateur | S********e

Lets get dirty...
Would you like to lie down on the carpet with me and cuddle or maybe more? :-P
claudius-20171 writes a comment:
Das könnte ich mir sehr gut vorstellen !!
Fiaskoherz75 writes a comment:
Guten Morgen, Liebste! Du strahlst wundervoll. Mag dich liebevoll küssen. Schicke dir ein Lächeln! Pascal
Found in Slim | Schoolgirls | Amateur | S********e | C******e

head full of fantasies
can you see how horny I look into the camera? hehe :-D
dietman writes a comment:
oh mein GOTT,, angezogene Menschen sehe ich jeden TAG ! Da hast was vergessen
Hasse567 writes a comment:
Hallo mein Schatz,
Found in Slim | Schoolgirls | Amateur | S********e | Selfies

Couch whispering
Please whisper in my ear... what you would do to me :-P
MiRo87 writes a comment:
Wow, ein perfektes Outfit für eine wundervolle Frau
Jigsawcore writes a comment:
Heißes Stück DNA...... Nice
Found in Blondes | Slim | Amateur | S********e | Dirty Talk

My sweet self
So sweet I can always and hope you like that very much, right?
Covidence writes a comment:
sexy muss was ausziehen
Hasse567 writes a comment:
Hei mein Schatz, was bist du schönes am machen. Ich vermisse dich mein Schatz.
Found in European | Slim | Schoolgirls | Amateur | S********e