TygerJanet
(59)
from Germany
Gender: female
Age: 59
Zip code: 35xxx
Country: Germany
I speak: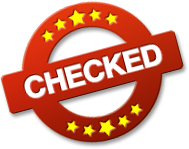 Amateur tags

Hi my Hun ,I like Hard Sex ,, F**t ,,Fetish -Lack leathers, nylons- heels,, ASS show more doldos,,,, PEE .....Pumpe p***y ,,Strapon for you
My Personal Info
| | |
| --- | --- |
| Height | 170 cm |
| Weight | 65 kg |
| Ethnicity | White / Caucasian |
| Eye color | blue |
| Hair color | light blonde |
| Hair length | short |
| Figure | normal |
| Body hair | normal |
| Pubic hair | partly shaven |
| Cup size | D |
| Glasses | yes reading glasses |
| Tattoos | several |
| Piercings | none |
| Marital status | Not available |
| Smoking | yes sometimes |
My preferences
What I'm looking for, is
a woman
a man
a couple
a transvestite
a transexual
a bisexual
What I would like to experience, is
What turns me on, is
A**l sex
O**l sex
Peeing
Being submissive
Being dominant
Sex Toys
Outdoor sex
Dessous
RPG
Voyeurism
More about me
What I can tell about myself
I am cheerful - playful, I will fulfill your wishes
What's being said about me
I`m a wild woman who loves sex - I`m waiting for you
My erotic fantasy
sex on the beach with a young stallion and the more - the - the better
Visit my diary daily to stay up to date with everything I do.


I wish you a merry Christmas
come unwrap your present .....let`s do it together ... i love sexxxxxxx..... commonnnnnnn
LugasDoni1 writes a comment:
woooooooooooooooooooooooooooooow

your stepmother ist horny
your stepmom is here for you - come make me happy - make me happy come on son
ichbinich54 writes a comment:
was für ein g***es Weib
Giotrip writes a comment:
Was für ein Hammer g***e m***hi du hast ich habe mein S*****z 5mal m*****biert wegen dein Video

I`m your Valentine
I`m your Valentine - come unpack me ....
Blue296 writes a comment:
Das macht Lust auf mehr... Wie gerne wäre ich die Rose ???? :-)
hunter28 writes a comment:
geil macht apetit auf mehr gg hunter28
Found in Glasses | Big Tits | P***y-Licking | MILF | Strip

Stip- Cigarette - O****mus
do you love this combination ?? so come enjoy it
ichbinich54 writes a comment:
diese Frau der Wahnsinn
masterhardc**k writes a comment:
that was one hot vid, what a fantastic hot mature woman, with fantastic ass, tits and cunt very very hot loved how she came and s****ted although she could have gone on and on but very very hot woman who i would indeed love f**king and domnating.

hot PEE- various positions - PEE also on the nipples
hot PEE - various positions - PEE on the nipples too - do you like it ???
Sevy61 writes a comment:
Sehr n**se Sache, aber sehr geil!!
Pit01 writes a comment:
Ich f**k dich beim p**sen in den A***h und dann in deine M***hi
Found in Big Tits | Golden Shower | P**sing | Tits | Fetish

Come f**k me
I`m your horny b***h - I`ve got my holes open for you - waiting for your f****rs - dick
ichbinich54 writes a comment:
tolle Frau, herrliche Anmache
Charmant82 writes a comment:
Das A***hf**zchen würde ich zu gerne mal ordentlich Schl**ken :)))

Pee through my panties
do you like peeing - over panties? if so - then go see kisssssssss
Der-Ette80 writes a comment:
Wow. Nach dem p**sen möcht ich gern deine m**e l**ken.
Fireangel_185 writes a comment:
Sehr geil hast Du gep**st,ich will das Höschen haben.
Found in P***ies | Close-Up | Golden Shower | Tangaslip | Fetish