jive1708
(24)
from Germany
Gender: female
Age: 24
Zip code: xxxxx
Country: Germany
I speak: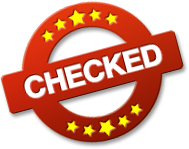 Amateur tags
My Personal Info
| | |
| --- | --- |
| Height | 160 cm |
| Weight | 67 kg |
| Ethnicity | Not available |
| Eye color | green |
| Hair color | brown |
| Hair length | shoulder |
| Figure | thickish |
| Body hair | none |
| Pubic hair | none |
| Cup size | D |
| Glasses | no |
| Tattoos | one |
| Piercings | one |
| Marital status | Not available |
| Smoking | Not available |
My preferences
What I'm looking for, is
a woman
a man
a couple
What I would like to experience, is
a flirt
email sex
an exciting friendship
fetish erotic
professional sex
What turns me on, is
Vanilla sex
A**l sex
O**l sex
Peeing
Being submissive
Sex Toys
Outdoor sex
Public sex
Dessous
RPG
Voyeurism
More about me
What I can tell about myself
Not available
What's being said about me
Not available
My erotic fantasy
Not available
Visit my diary daily to stay up to date with everything I do.

Time a round s****ten ;)
When I have my Satisfyer at the start, nothing stays dry ... See for yourself.

Today my d***o spoils me when no one is there ;)
Today I was so horny that I just could not stand it anymore. So I grabbed one of my favorite toys and got it to me first beautiful itself ;)
bonta92 writes a comment:
mmm sehr g***es da hat mann lust auf mehr :)
Gefunden in D***o | Open Legs | M*****bation | Close-Up | Toys

My p***y after doing it myself ;)
You wanted her, here is my p***y. My wet p***y I would have to hold again after m*****bating ;) what do you say?
f**k65 writes a comment:
Sehr l**ker zum l**ken
Gefunden in C**t | M*****bation | P***ies | Close-Up | S****t


Something new ;)
A few new pictures, what do you say ? ;)
f**k65 writes a comment:
mmm super sexy zum l**ken echt scharf
fri42 writes a comment:
G***e Frau und g***er Körper l**ker!!!!
Gefunden in A**l Sex | Big Tits | Topless | Tangaslip | Tits

A little foretaste
A few nice pictures, as a foretaste. Let`s see what I upload next ;)
f**k65 writes a comment:
da jetzt ein bisschen nuckeln wäre geil
Guter-Jahrgang writes a comment:
... g***es Heck und schöne große Totten mit megascharfen Nippeln ...