meforyou30
(36)
from Germany
Gender: female
Age: 36
Zip code: xxxxx
Country: Germany
I speak: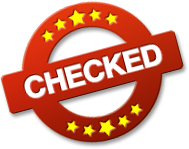 Amateur tags

Hi my name is Nadine I am 36 years old, single and looking for a friendship plus. Where are you from and what are you looking for here? And please do not just send me friend requests, I only accept people who really want to meet me.
My Personal Info
| | |
| --- | --- |
| Height | 158 cm |
| Weight | 49 kg |
| Ethnicity | White / Caucasian |
| Eye color | blue-green |
| Hair color | dark brown |
| Hair length | long |
| Figure | sportive |
| Body hair | shaved |
| Pubic hair | shaved |
| Cup size | D |
| Glasses | no |
| Tattoos | several |
| Piercings | one |
| Marital status | single |
| Smoking | yes sometimes |
My preferences
What I'm looking for, is
a woman
a man
a couple
What I would like to experience, is
What turns me on, is
A**l sex
O**l sex
Peeing
Being submissive
Sex Toys
Swinger
Outdoor sex
Public sex
Dessous
RPG
B**M
More about me
What I can tell about myself
I am very open and honest. I love nature and going to cafes.
What's being said about me
That I am the devil in the angel costume :)
My erotic fantasy
So I find sex outside in nature or in crazy places pretty cool. And I would like to have a threesome :) have you ever had one or know a lady / man who would join?
Visit my diary daily to stay up to date with everything I do.


na :)

Mal was neues von mir :) Was machst du gerade schönes? Gehst du auch so gerne wandern?

Huhu

Ich bin heute Abend online. Bist du dann auch da?

Neue Haarfarbe

Hi :) ich hatte mal Lust auf eine kleine Veränderung, gefällt dir meine neue Haarfarbe?

Schöne Grüße

Schöne Grüße aus Holland :) ich hoffe du hast einen schönen Tag

:)

Ich wünsche dir einen schönen sonnigen Tag ☀️

Neuer Abschnitt

Hallo ihr Lieben, ich bin gerade dabei meine Seite hier neu zu sortieren, aufzuräumen um neu anzufangen. Dazu zählt auch das ihr ab sofort auch mehr von mir seht :)

Mops
This gallery contains media from the categories Bra, Big Tits, Close-Up, Posing, Selfies.
Wert666 writes a comment:
Ich liebe deine t****n sind wunderschön meine Göttin