sexy_sandra
(52)
from Deutschland
Gender: female
Age: 52
Zip code: xxxxx
Country: Deutschland
I speak: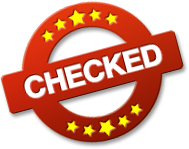 Amateur tags
Not available

Flittchen, lustig, einfühlsam, kuschelig, zärtlich, romantisch, liebevoll, experimentierfreudig, abenteuerlustig, leidenschaftlich, zeigefreudig, v****ut, n****oman
                      Hallo Ihr Lieben!
Hier seht ihr mich in Winteransicht bei minus 7 Grad!
Ich freue mich das du hier auf meinem Profil gelandet bist.
Vielleicht gefalle ich dir ja und du möchtest mich gerne kennenlernen?
Du kannst mich gerne anschreiben oder mich in der Cam besuchen?
Vielleicht ergibt sich ja auch ein reales Treffen? Würde mich freuen!
Liebe Grüße, Sandra!
---
g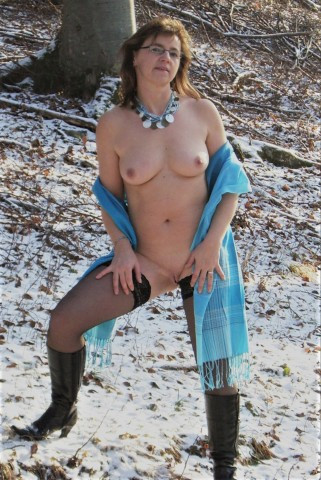 My Personal Info
| | |
| --- | --- |
| Height | 162 cm |
| Weight | 65 kg |
| Ethnicity | White / Caucasian |
| Eye color | brown |
| Hair color | dark brown |
| Hair length | shoulder |
| Figure | slim |
| Body hair | none |
| Pubic hair | none |
| Cup size | C |
| Glasses | yes reading glasses |
| Tattoos | none |
| Piercings | none |
| Marital status | divorced |
| Smoking | no |
My preferences
What I'm looking for, is
a woman
a man
a couple
What I would like to experience, is
What turns me on, is
Vanilla sex
A**l sex
O**l sex
Peeing
Sex Toys
Swinger
Outdoor sex
Public sex
Dessous
RPG
Voyeurism
More about me
What I can tell about myself
ich bin sehr oft geil und alleine abends deshalb bin ich da mit der cam online um spass mit euch zu haben
What's being said about me
ich habe schöne b***te bin für ziemlich jeden blödsinn zu haben und ich liebe ölmassagen
My erotic fantasy
würde mich gerne mal wieder von 2 jungen männern zärtlich verwöhnen lassem
Visit my diary daily to stay up to date with everything I do.

Motorcycle
I like to lie on the motorbike and pose in the nature
Bigoban writes a comment:
Sehr Neckisch!!!!????

Purple dress
lie horny on the sofa and play with the d***o
Paulus24 writes a comment:
Tolles Kleid ! Und erst der Inhalt . Wie ein Bonbon zum Vernaschen.
reggy8380 writes a comment:
Sehr g***e M***hi.... herrlich.
Gefunden in D***o | Legs | European | P***y-Licking | Tits

my bosom
my breasts I am shooting in short skirt and in strapless with high heels
Gefunden in High Heels | Close-Up | Posing | Nylons | MILF


my horny girlfriend and me in the bedroom
it as always very funny horny and sexy and very erotic again and again with her
Thuri73 writes a comment:
Wow wunderbare sexy Bilder, deine heissen kurven find ich sehr geil
Meton827n writes a comment:
Echt g***e Bilder...!! Ihr habt Spaß..!!
Gefunden in Bisexual | Big Tits | Kissing | P***y-Licking | S***ed

2 Bi lady
kiss massage f**k
Maikyy writes a comment:
G***e Frauen wow .
mikesch191 writes a comment:
du hast ne nachricht warte auf antwort (oder muss ich fremdgehen ?)
Gefunden in Bisexual | Glasses | Lubricate | Open Legs | T****e

Sandra visits Betti 1 part
Have visited my friend Betti and because it went pretty dirty from cuddling off suck caress lick lick was again a very horny evening with her!
Thuri73 writes a comment:
Wow ihr seit zwei sexy Ladys
Hesse54 writes a comment:
Wow ihr beiden seit hammermässig scharf da träumt jeder Mann davon einmal dabei sein zu dürfen
Gefunden in Bisexual | Open Legs | Big Tits | Kissing | Licking

Sandra visits Betti part 2
Visited my horny bi girlfriend Betti and we did it horny and dirty !! It was again a wonderfully horny evening with her!
Thuri73 writes a comment:
Wow sehr heisse sexy Ladys hmmm
JanES4 writes a comment:
....und ich nicht dabei.
Gefunden in Bisexual | F****r | Kissing | P***y-Licking | Close-Up