Tammara-Dominant
(37)
from Germany
Gender: female
Age: 37
Zip code: 10xxx
Country: Germany
I speak: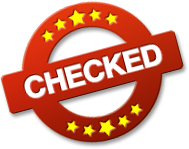 Amateur tags

I`m a real Rubens lady, I am cheerful, always honest, optimistic, humorous and curious. I am a rather reserved person at first, but once you know me a little bit, I might surprise you. Maybe you will also experience the cheeky one in me. I am very excited and look forward to great contacts. I would like to get to know and experience new things.
Profile of Tammara-Dominant
My Personal Info
| | |
| --- | --- |
| Height | 164 cm |
| Weight | 133 kg |
| Ethnicity | White / Caucasian |
| Eye color | brown |
| Hair color | red |
| Hair length | shoulder |
| Figure | fat |
| Body hair | none |
| Pubic hair | none |
| Cup size | F |
| Glasses | no |
| Tattoos | none |
| Piercings | one |
| Marital status | single |
| Smoking | no |
My preferences
What I'm looking for, is
a man
a couple
a transvestite
a transexual
a bisexual
What I would like to experience, is
What turns me on, is
Vanilla sex
A**l sex
O**l sex
Peeing
Being dominant
Sex Toys
Swinger
Outdoor sex
Public sex
Dessous
RPG
Voyeurism
B**M
More about me
What I can tell about myself
Not available
What's being said about me
Not available
My erotic fantasy
Not available
Diary of Tammara-Dominant
Visit my diary daily to stay up to date with everything I do.

rub balloons against the p***y
it`s a great feeling to rub balloons against your cunt

Can a balloon survive?
Should I let one air balloon survive or do I destroy them all - you can see that in this clip
Found in Hanging Tits | Chubby | Tits | Fetish | Balloon

horny desires
i have discovered a new fetish would you share it with me
Found in Vixens | Amateur | Fetish | S********e | Balloon

High heels and balloons
My new red high heels are in use today. They are always happy when I give them a few balloons to "play" with. Do the balloons see it the same way? You`ll see in the clip
Found in B****r | F****r | High Heels | Amateur | Balloon

Smoking prohibited
stop smoking today I decide about your cigarette
Dauers****zer100 writes a comment:
Du g***e Sau lässt mich ja nicht dran, sehr schade.
Found in B****r | Dominance | Fetish | Roleplay | Dirty Talk

bouncy ball and horny teen
as i have already announced ... Here is the awesome clip with #hüpfball this clip is in the competition for october so please comment and then rate...
Found in Big Tits | Hanging Tits | Chubby | Close-Up | Fetish

Play with hogh heels
Would you like me to play my high heels on your c**k
Found in High Heels | Panty | Close-Up | Fetish | Balloon

Been f**ked stranger
today I f**k stranger and my paartner (rollenspie) had to watch it
(in real life I`m single this is a role play)
Found in Plumper | Threesome | Open Legs | Fetish | Dirty Talk

come slave i give you orders
come slave I show you today what you have to do with me
Peer1742 writes a comment:
Ich würde dich auch ohne Befehle l**ken
Found in Plumper | P***y-Licking | Licking | S********e | Dirty Talk