Aimee85
(38)
from Germany
Gender: female
Age: 38
Zip code: 39xxx
Country: Germany
I speak: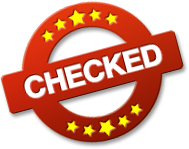 Amateur tags
Not available

Hello, dear world, I am the blooming life and I am bursting with energy and zest for action. I like to provoke and tickle unexpected reactions out of others. I love the night and everything that comes with it. I have a soft spot for exciting experiences and have an opinion about every little thing. That can get annoying very quickly. :D
My Personal Info
| | |
| --- | --- |
| Height | 172 cm |
| Weight | 56 kg |
| Ethnicity | White / Caucasian |
| Eye color | green-gray |
| Hair color | dark blonde |
| Hair length | shoulder |
| Figure | slim |
| Body hair | shaved |
| Pubic hair | shaved |
| Cup size | A |
| Glasses | no |
| Tattoos | several |
| Piercings | one |
| Marital status | single |
| Smoking | no |
My preferences
What I'm looking for, is
a woman
a man
a couple
What I would like to experience, is
What turns me on, is
Vanilla sex
A**l sex
O**l sex
Being dominant
Sex Toys
Swinger
Outdoor sex
Public sex
Dessous
RPG
Voyeurism
More about me
What I can tell about myself
I like good food and evenings for two. Find me a little too fat but otherwise I am satisfied with me :-).
What's being said about me
I only hope good :)
My erotic fantasy
Any kind of roleplaying games, would like to live it out ;) but there is always a little problem. I do not dare! But that should change here and now :).
Visit my diary daily to stay up to date with everything I do.

Come on in
Well, what are you waiting for... Get in!!
HolgerFD writes a comment:
das sieht richtig einladent aus.

Look at my nipples
They`re so horny stiff because of you.
lustschwengl writes a comment:
Deine s***fen Nippel laden zum küssen und saugen ein!

Are you better than my d***o?
If so, let me know. But I`ll check it out first.)
Willmalspass89 writes a comment:
Jetzt bin ich so Mega geil auf dich und jetzt klappt es nicht
Willmalspass89 writes a comment:
Habe leider keine Credits mehr

Photo session in the forest
It was horny weather and I was horny:P

I`m going to go blank again.
Would you like to be in the woods with me now?
Lbbjc65b7 writes a comment:
Hallo Aimee! Mit Dir wäre ich überall sehr gern; doch wenn Du magst gern in einem Wald (zwischen unseren beiden Städten)?? Sollte Deine PLZ stimmen, wärst Du nicht so weit?? Lieben Gruß, mag Dich und küss Dich, Dein Lothar.

Look what I have in my hand
I treat myself with a d***o
HolgerFD writes a comment:
wow, sehr, sehr schön.
Tom121977 writes a comment:
Mit dir zusammen blank ziehen das wäre geil. Sich geil machen l

Hei you
So, what do you do? You rascal
uwec2013 writes a comment:
Hast zwei süsse b***te

Self-shot pictures!
That hardly ever happens here! I do everything for you

Pictures made especially for you
I took these pictures especially for you.
wollff99 writes a comment:
Liebe, schöne, natürliche Frau. KUSS
Found in Butt | Small Tits | Posing | Lingerie | Selfies

crazy b***h
Ever seen anything like it? I don`t think so.
kinimod27 writes a comment:
g***e frau g***e bilder. hammer augen
Found in Small Tits | Posing | V***ar | Lingerie | Selfies