Anna1992
(31)
from Germany
Gender: female
Age: 31
Zip code: xxxxx
Country: Germany
I speak: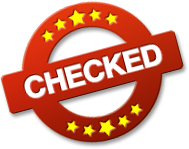 Amateur tags

Ich entspreche bestimmt nicht so ganz eurem Ideal, aber lasst euch von meinem Äußeren nicht täuschen. Aber wer bitte sagt, dass man Haare im Intimbereich und unter den Achseln, abschneiden oder abr****ren muss, das sollte doch jeder manchen, wie er möchte, ich schreibe doch auch niemanden vor, was er zu tun und zu lassen hat. Wenn dir dennoch gefällt, was du siehst und du eine Frau suchst, die anders ist als all die anderen hier dann melde dich bei mir.
My Personal Info
| | |
| --- | --- |
| Height | 169 cm |
| Weight | 54 kg |
| Ethnicity | White / Caucasian |
| Eye color | brown |
| Hair color | brown |
| Hair length | long |
| Figure | slim |
| Body hair | few more |
| Pubic hair | strong |
| Cup size | B |
| Glasses | no |
| Tattoos | none |
| Piercings | several |
| Marital status | single |
| Smoking | yes sometimes |
My preferences
What I'm looking for, is
What I would like to experience, is
What turns me on, is
Vanilla sex
A**l sex
O**l sex
Being dominant
Sex Toys
Swinger
Outdoor sex
Public sex
Dessous
RPG
More about me
What I can tell about myself
Not available
What's being said about me
Not available
My erotic fantasy
Not available
Visit my diary daily to stay up to date with everything I do.
Auf gehst ins Wochenende,

und es soll noch mal richtig schön werden,
wo ist am Wochenende etwas loss..
ich brauche ein paar Tipp und Anregungen
an-ro writes a comment:
Super, super, super

Ich stehe zu meinen Haaren,

in jedem Bereich und nein,
ich würde sie für keinen Mann abr****ren.
Wenn du auch darauf stehst,
würde ich mich freuen,
von dir zu hören
Ratatoesr85r7 writes a comment:
mhm! Gib mir mehr! :-)
an-ro writes a comment:
Super, super, super
Ich habe mich gerade Bett fertig gemacht

sitze noch etwas auf meinem Sofa und mir gehen Gedanken durch meinen Kopf,
was ich dieses Jahr noch alles anstellen will,
nur allein macht es keinen Spaß, bist du dabei?
an-ro writes a comment:
super sehr sehr schön
torres0622 writes a comment:
w***se dir die v**ze voll du g***e p***y

wet h***y p***y, looking to play around
This gallery contains media from the categories H***y, F****r, Open Legs, Close-Up, Amateur.
jo43182 writes a comment:
wunderbare Bilder
Grinch_6 writes a comment:
Absolute Hammerfrau!

h***y p***y totally wet
This gallery contains media from the categories H***y, Open Legs, M*****bation.
Hansi1304 writes a comment:
Ich bin verrückt nach deine M***hi.....ich würde dich so geil l**ken ....Wahnsinn
Claudius10 writes a comment:
So eine wahnsinnig g***e f**ze. Würde gerne an deiner Klit saugen. Die sieht so schön aus - würde mit meinem Mund Nase und Augen in deinem Busch versinken
Found in H***y | Open Legs | M*****bation

H***y seeks hair lovers to live out the fetish
if you love really thick h***y p***y then you are right with me
PaulAC writes a comment:
Ein super g***er Bär !!!!!!!!!
MenetekelWalter writes a comment:
Sehr schöne T****n
Found in H***y | Open Legs | M*****bation | Amateur