Anni-Blonde
(30)
from Germany
Gender: female
Age: 30
Zip code: 00xxx
Country: Germany
I speak: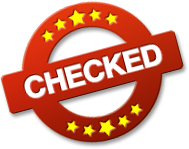 Amateur tags
Not available

I like to show myself naked... undress for you... play on my plump breasts, if the thought makes you horny. then I look forward to you....
My Personal Info
| | |
| --- | --- |
| Height | 172 cm |
| Weight | 69 kg |
| Ethnicity | Not available |
| Eye color | light blue |
| Hair color | blonde |
| Hair length | shoulder |
| Figure | normal |
| Body hair | none |
| Pubic hair | none |
| Cup size | C |
| Glasses | yes reading glasses |
| Tattoos | Not available |
| Piercings | Not available |
| Marital status | single |
| Smoking | no |
My preferences
What I'm looking for, is
What I would like to experience, is
What turns me on, is
A**l sex
Sex Toys
Dessous
RPG
More about me
What I can tell about myself
D*******l. and play very often on my tits and also lick them myself
What's being said about me
Let me be crazy and willing
My erotic fantasy
a threesome and really horny sex
Visit my diary daily to stay up to date with everything I do.

Would you
help me move out?? And maybe a little more?
Ollie195 writes a comment:
nur weiter so ich mag was ich da sehe, Kuss Olaf

I find
Blue suits me or what do you think. If not, will you help me undress??
hopple-reiter writes a comment:
traumbody ,sympathisches Gesicht
Ralf3744 writes a comment:
diese Prachtb***te so schön

Come
you between my thighs. I`m waiting for you...
Derstefal71l6 writes a comment:
Du bist eine sehr natürliche Schönheit!!
Richard8120 writes a comment:
Wahnsinn's M***hi,Perfekte T****n,ich hätte da den richtigen S*****r für Dich;)

I wait
Where are you? don`t keep me waiting too long
cassidy writes a comment:
wundervolle b***te..hammer-body!
micha61-2018 writes a comment:
Du bist wunderschön, ein Traumkörper, dir möchte ich sehr gerne näher kommen

Can you imagine
what I would be doing with you right now... ??
Iron-Man93 writes a comment:
super heiße bilder
Rettung2008 writes a comment:
Hübsche heiße sympathische Maus.

I need
your advice, what do you think pink looks good on me??
Strangelo writes a comment:
Also ganz ehrlich ROSA ist nicht unbedingt mein Geschmack...vor allem weil Deine tolle Hautfarbe schon so öhnlich ist ,passt eher was kräftigeres zu Dir.....

You got a quick t****e,
would you use it on me?
volkerloeh writes a comment:
Sehr schöne Frau und sehr geil
Berni84 writes a comment:
Ich würde dich sehr gerne mit meiner Zunge verwöhnen

How do you like
you my outfit, on or off
micchhi88 writes a comment:
G***e Aussicht, Heiß
Stefanie_78 writes a comment:
Anlassen UND ausziehen :-) ... Wir gehen schön Essn MIT, danach machen wir es uns zuhause schön OHNE ... ;-) Du bist sehr natürlich und süüüß ! LG Stefan