AshleyRouser
(30)
from Germany
Gender: female
Age: 30
Zip code: 00xxx
Country: Germany
I speak: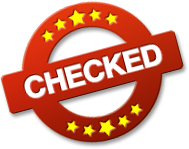 Amateur tags

Hello darling you can call me AshleyRouser, I am a woman of many tastes and fetishes, that I would love for you to discover, I am an open book you can ask me everything you want or desire. I hope we can get to know each other and come to a sexual agreement.

My Personal Info
| | |
| --- | --- |
| Height | 165 cm |
| Weight | 70 kg |
| Ethnicity | White / Caucasian |
| Eye color | brown |
| Hair color | red |
| Hair length | long |
| Figure | thick |
| Body hair | none |
| Pubic hair | none |
| Cup size | E (DD) |
| Glasses | yes reading glasses |
| Tattoos | several |
| Piercings | one |
| Marital status | single |
| Smoking | yes sometimes |
My preferences
What I'm looking for, is
a woman
a man
a couple
a transvestite
a transexual
a bisexual
What I would like to experience, is
an escapade
a relationship
a flirt
email sex
an affair
a ONS
an exciting friendship
fetish erotic
professional sex
B**M
group sex
What turns me on, is
Vanilla sex
A**l sex
O**l sex
Being submissive
Being dominant
Sex Toys
Swinger
Outdoor sex
Public sex
Dessous
RPG
Voyeurism
B**M
More about me
What I can tell about myself
I like books, magic, walks, the sun and the beach.
What's being said about me
I am judicious and eat well.
My erotic fantasy
double-a**l
Visit my diary daily to stay up to date with everything I do.

♥♥♥
ready to play with you my heaven

My Top Top Videos of November: my h***y p***y is hungry
My Top Top Videos of November: my h***y p***y is hungry

My Top Videos Top of November: sexy latina plays with her f****r
My Top Videos Top of November: sexy latina plays with her f****rs till she goes crazy

My Top Top Videos of November: i love playing with bananas. it c
My Top Top Videos of November: i love playing with bananas. it can be yours

My Top Top Videos of November: sexy young latina shows her big t
My Top Top Videos of November: sexy young latina shows her big tits

My Top Top Videos of November: incredible footjob
My Top Top Videos of November: incredible footjob

My Top Top Videos of November: my mouth is capable of many many
My Top Top Videos of November: my mouth is capable of many many things. love o**l sex
Found in D***o | D********t | Big Tits | Latinas | Amateur

My Top Top Videos of November: incredible a**l plug
My Top Top Videos of November: incredible a**l plug