CuteDebby
(45)
from Germany
Gender: female
Age: 45
Zip code: xxxxx
Country: Germany
I speak: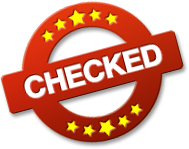 Amateur tags

A small slave who usually does here what the mistress or the visitors of my cam demand. Wishes are always gladly accepted.
My Personal Info
| | |
| --- | --- |
| Height | 159 cm |
| Weight | 62 kg |
| Ethnicity | White / Caucasian |
| Eye color | green |
| Hair color | blonde |
| Hair length | long |
| Figure | normal |
| Body hair | none |
| Pubic hair | shaved |
| Cup size | Not available |
| Glasses | yes reading glasses |
| Tattoos | none |
| Piercings | none |
| Marital status | nothing fixed |
| Smoking | yes sometimes |
My preferences
What I'm looking for, is
a man
a couple
a transvestite
a transexual
a bisexual
What I would like to experience, is
What turns me on, is
Vanilla sex
A**l sex
O**l sex
Peeing
Being submissive
Being dominant
Sex Toys
Outdoor sex
Public sex
Dessous
RPG
Voyeurism
More about me
What I can tell about myself
I actually like everything, I prefer to be in the s********e role.
What's being said about me
I am too hot for this world....
My erotic fantasy
I would like to be taken to medieval times once in a castle in a role-playing game.
Visit my diary daily to stay up to date with everything I do.
Brückentag?

Na hast du heute einen Brückentag oder musst du auch schaffen? Bussi Debby... Morgen ist ja Tag der deutschen Einheit.. hätte da ne andere Einheit im Sinn :D

Eggplant F**king
Horny f**k with an eggplant - she is all in and just WOW
Found in Blondes | M*****bation | Close-Up | Food | Toys

Ja oder doch?

Trinke ich denn noch ein Energy, oder hebe ich mir den für Montag früh auf?
Wo bist du denn?

Ich bin hier, fast nackt, geil und brauche es.. wie ist es bei dir?

Favorite position
This would be one of them :D Do you like it from the back too?
bau66 writes a comment:
würde dich gern mal durch f**ken
PETER1989 writes a comment:
g***e sexy frau
Auf ins Wochenende

Ich wünsche dir ein tolles Wochenende! Meine Nippel sind schon ganz hart vor lauter Vorfreude :D Magst mal dran saugen?

Wochenende in Sicht :)

Na du, was hast du denn so am Wochenende vor? Ich überlege immer noch, aber wenn muss es eher was spontanes sein :)

A few more vacation pictures
Just a few snapshots from vacation, ideal for a horny hot time, do not you think?
Bergfest

Die halbe Woche ist um, der Fruchtc**ktail ist angerichtet, soll ich ihn dir so ans Bett bringen?