Elisabeth1950
(73)
from Germany
Gender: female
Age: 73
Zip code: xxxxx
Country: Germany
I speak: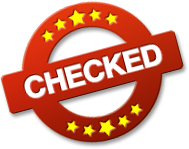 Amateur tags

Für die schönste Nebensache der Welt ist man nie zu alt, oder? Ich suche einen netten Herrn der Lust hat mich kennen zu lernen und Spaß daran hat mit mir einige Stunden zu verbringen. Ich lege viel Wert auf ein gepflegtes Äußeres, auch solltest du nicht zu Jung sein. Das war alles, anderes können wir uns ja schreiben, freue mich auf dich und deine Geschichten.
My Personal Info
| | |
| --- | --- |
| Height | 168 cm |
| Weight | 65 kg |
| Ethnicity | White / Caucasian |
| Eye color | green-gray |
| Hair color | dark brown |
| Hair length | Not available |
| Figure | normal |
| Body hair | shaved |
| Pubic hair | natural |
| Cup size | B |
| Glasses | yes reading glasses |
| Tattoos | none |
| Piercings | none |
| Marital status | single |
| Smoking | no |
My preferences
What I'm looking for, is
What I would like to experience, is
What turns me on, is
Vanilla sex
A**l sex
O**l sex
Sex Toys
Swinger
Outdoor sex
Dessous
RPG
Voyeurism
More about me
What I can tell about myself
Not available
What's being said about me
Not available
My erotic fantasy
Not available
Visit my diary daily to stay up to date with everything I do.
Wie oft habe ich mir selbst das Leben schwer gemacht ,

mich unnötig unter Druck gesetzt, um mich selbst und anderen zu beweisen, wie stark ich bin.
Was für eine Energie Verschwendung,
Niemand, der uns liebt, dem wir wichtig sind, misst seine Zuneigung an unseren Überstunden, unserem Gehalt und all den großartigen Dingen, die wir besitzen.
Menschen, denen wir wirklich etwas bedeuten, interessieren sich für unser Wohlergehen.
Sie wollen Zeit mit uns verbringen.
Mit uns lachen, reden, weinen, schweigen.
Einfach mit und leben.

Nicht mehr...
Und nicht weniger…
Auf geht es ins Wochenende,

was habt Ihr geplant,
was steht bei euch auf der Liste,
was habt ihr vor,
ich brauche Ideen und Anregungen

Wer schwirrt heute Nacht noch hier herum??

Und hast Lust was g***es zu starten?
Keine Angst vor meinem Alter.
Auf alten Pferden lernt man das Reiten.

nice game with the magic wand
This gallery contains media from the categories D***o, Amateur, H******e, MILF.
mac-m**es writes a comment:
Schöne Bilder einer schönen g***er Frau. Würde Dich gerne verwöhnen

here you see a mature woman who likes to spoil herself
This gallery contains media from the categories D***o, Open Legs, Amateur, MILF.
Suchender19601 writes a comment:
Einfach schön, nur schade das ich es nicht war der dieses Video drehen durfte.
Alpenrebelll writes a comment:
kaum zu glauben das Alter

experienced woman still looking for new LUST
This gallery contains media from the categories F****r, Open Legs, Amateur, H******e.
mac-m**es writes a comment:
Schöne Frau auch von hinten
H****t0069 writes a comment:
Sexy für das Alter