EmberPrice
(29)
from Colombia
Gender: female
Age: 29
Zip code: 07xxx
Country: Colombia
I speak: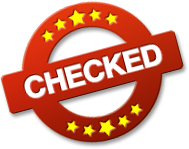 Amateur tags

Hello my love. You can call me Ember. I hope you have a little time for me, I want you to have fun with me and experience all kinds of pleasures. I am very hot and ready for anything.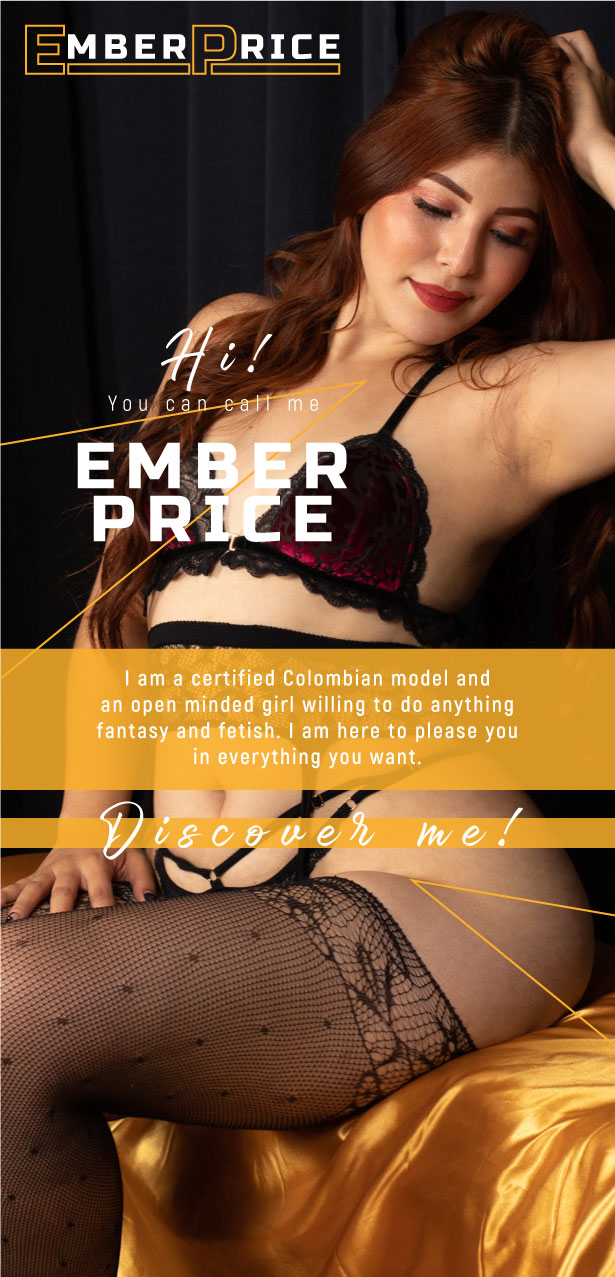 My Personal Info
| | |
| --- | --- |
| Height | 167 cm |
| Weight | 55 kg |
| Ethnicity | Latino / Hispanic |
| Eye color | brown |
| Hair color | red |
| Hair length | longer |
| Figure | thickish |
| Body hair | none |
| Pubic hair | none |
| Cup size | B |
| Glasses | no |
| Tattoos | none |
| Piercings | none |
| Marital status | single |
| Smoking | no |
My preferences
What I'm looking for, is
a woman
a man
a couple
a transvestite
a transexual
a bisexual
What I would like to experience, is
an escapade
a relationship
a flirt
email sex
an affair
a ONS
an exciting friendship
fetish erotic
B**M
group sex
What turns me on, is
Vanilla sex
A**l sex
O**l sex
Being submissive
Being dominant
Sex Toys
Swinger
Outdoor sex
Public sex
Dessous
RPG
Voyeurism
B**M
More about me
What I can tell about myself
I am a very happy and funny girl, I like to go to the beach and I really enjoy meeting new people.
What's being said about me
some say that I like to party, dance and that I am very affectionate
My erotic fantasy
That they fill my whole body with oil and that they grope me and end up f**king me
Visit my diary daily to stay up to date with everything I do.

Beautiful, sexy and horny
Look, darling. I have made some beautiful photos for you. I hope you like them.

Suck my ass
I can pump your milk very quickly, hehe.... can I help you? You can start with my photos and then end in my private chat
Found in Legs | Redhead | Solarium | Lingerie | S********e


you will cum quickly
Once you see this video, you will never forget me. You will love every second. I hope you enjoy my huge ass
Stefanie_78 writes a comment:
Herrlich hübsch und draller heißer Po ;-P ... LG Stefan
Joha63 writes a comment:
Was für eine schöne und begehrenswerte Frau mit einem göttlichen g***en Hintern... Grins. LG und dicken Kuss, Hans

I open my ass for you
a very special photo session. I have never taken such hot photos of myself! I hope you like them
Stefanie_78 writes a comment:
Sehr heiß, absolut wunderschöne sexy Lady ... LG Stefan

Lass uns verbotene Dinge tun
This gallery contains media from the categories Legs, Latinas, Posing, Redhead, Lingerie.

Hot and loving for you
Photos on the day of love, we should do it hehe. You dare?

We played for a while and then we m*****bated together
You want to play with me ? A combination of pleasure and fun is what awaits you in this video, enjoy it with a sexy redhead at its best
Stefanie_78 writes a comment:
Ultra hot & sexy