GinCera
(41)
from Germany
Gender: female
Age: 41
Zip code: 40xxx
Country: Germany
I speak: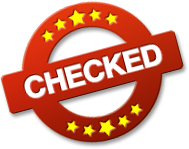 Amateur tags

Look me in the eyes *smaller*
My Personal Info
| | |
| --- | --- |
| Height | 160 cm |
| Weight | 50 kg |
| Ethnicity | White / Caucasian |
| Eye color | brown |
| Hair color | light blonde |
| Hair length | shoulder |
| Figure | sportive |
| Body hair | none |
| Pubic hair | none |
| Cup size | Not available |
| Glasses | no |
| Tattoos | several |
| Piercings | several |
| Marital status | single |
| Smoking | no |
My preferences
What I'm looking for, is
a woman
a man
a couple
a bisexual
What I would like to experience, is
What turns me on, is
A**l sex
O**l sex
Sex Toys
Outdoor sex
Public sex
Dessous
RPG
More about me
What I can tell about myself
Not available
What's being said about me
Not available
My erotic fantasy
Not available
Visit my diary daily to stay up to date with everything I do.

:⁠-⁠*

Huhu..... wünsche DIR einen schönen Abend.....und hinterlasse dir hoffe ich noch ein nettes spontanes Bildchen (⁠*⁠_⁠*⁠)kiss Gina

Wet look
Here times beautifully in a paint pants for you posings!!!
Hoggel writes a comment:
Geil,lass mich doch Besuchen bitte

Posing
Here again beautiful and sexy outfits in which I show you my horny curves and also different na how do you find the pictures
David1977 writes a comment:
super hübsch und wirklich mehr als nur sexy
hopple-reiter writes a comment:
Klasse,endlich mal neues sexy Alltagsfotos von der frechen süßen Gina -wir lieben Dich dafür knutschi

S****ting in new bathroom
Fresh and new the bath belongs but also times inaugurated so I enjoyed a s****t times nice and horny and as always the sau wet!!! mfg your Gincera
titan-rider writes a comment:
Darf ich dir helfen? Bitte Bitte!!
torino429 writes a comment:
Mega Krasse Frau , Hammer Körper und wahsinnig viel s****zen kann sie ...absolute Topfrau

f**kmaschine
hi guys finally I dared the step and bought me so part please be in advance not angry that the film is somewhat expensive but must compensate for that bissel nevertheless I will say you will be really horny pleased as I also do not want to spoil but it will be wet ...
David1977 writes a comment:
super g***es Video , geil wie die F**kmaschine dich gef**kt hat
Hoggel writes a comment:
Habe auch eine wilste die mal testen.Komm vorbei dann testen wir die gemeinsamm, danach könnte ich sie ja ersetzen und schauen was besser ist
Found in J**k Off | Blondes | Open Legs | Machines | H******e

Are you coming?
Finally scrubbing my ... scrub ????
DarwinPike writes a comment:
Eine supersüße, heisse Schnitte....
Hoggel writes a comment:
Sag mir wann du Zeit dafür hast,dann schauen wir mal wans past

BEST OF S****T !!!
This gallery contains media from the categories J**k Off, D***o, Open Legs, Black-Haired, Tits.
Hausmeister writes a comment:
Was für eine wunderschöne n**se M***hi und eine absolut heiße Frau.
David1977 writes a comment:
sehr sehr geil und l**ker n**s , ein l**ker Bissen
Found in J**k Off | D***o | Open Legs | Black-Haired | Tits