KinkyLittleSlut
(25)
from United Kingdom
Gender: female
Age: 25
Zip code: xxxxx
Country: United Kingdom
I speak: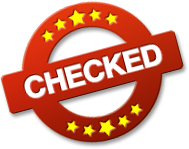 Amateur tags
Not available

Adventurous and s********e! Never been the Dom, maybe that could be something to try? I enjoy someone telling me what to do and how to do it, if it`s not done right then s***k my ass! I have a foot fetish, I like using my feet to pleasure someone as well as them using theirs on me! If you`re into golden showers even better, the feeling of p**s falling over my breast makes me cum almost instantly.
Profile of KinkyLittleSlut
My Personal Info
| | |
| --- | --- |
| Height | 170 cm |
| Weight | 53 kg |
| Ethnicity | Mediterranian |
| Eye color | green |
| Hair color | black |
| Hair length | very long |
| Figure | sportive |
| Body hair | strong |
| Pubic hair | shaved |
| Cup size | B |
| Glasses | no |
| Tattoos | none |
| Piercings | several |
| Marital status | single |
| Smoking | no |
My preferences
What I'm looking for, is
What I would like to experience, is
What turns me on, is
A**l sex
O**l sex
Peeing
Sex Toys
Outdoor sex
Public sex
Voyeurism
B**M
More about me
What I can tell about myself
I`ve been playing piano since i was a kid, also I`m karaoke queen! I enjoy sports football and rugby mostly. I play 5 aside with some of my girls. I like men that can enjoy the sport but not be too competitive about it! I hate confrontation i live life to the max and no one will hold me back! Hugely independent but I need someone to share it with it boring on your own.
What's being said about me
Kinky b***h, little slut in the bedroom! Some of the things my friends call me! You can see for yourself. ;)
My erotic fantasy
Have you ever used a spreader bar? I want to be bound up and not in control of anything! I`m yet to find someone daring enough to try.
Visit my diary daily to stay up to date with everything I do.

Lets make love not music!
Ever hear or play a song, that makes you crave being f**ked?
Lichtmaler writes a comment:
Hübsches gesicht g***e t****n hübsche m***hi sehr geil
Starter3014 writes a comment:
Wow! What a p***y and great tits. I want to f**k her!

My f**kable fanny and the piano.
Music is in my blood, the only issue is after playing I need a good f**king!
Found in High Heels | C**t | P***ies | Close-Up | Tits

Naughty nylons.
Nylons bring out the kinky side in me! Would you rather them on or off?
cassidy writes a comment:
wundervoller körper. klasse frau.

And just like that she was naked.
Coming in from a night out without pulling and dealing with it alone.
DarwinPike writes a comment:
What a nice pair of f**kable holes....
Lichtmaler writes a comment:
Sehr geil dein hinter L**h so Fink bereit sieht auch sehr l**ker aus wie der rest von dir
Found in Bra | Panty | P***ies | Black-Haired | Tits

Boudoir m*****bation.
Rubbing my throbbing c**t and licking my f****rs.
cassidy writes a comment:
wundervoller körper. klasse frau.
bergy1 writes a comment:
wonderful, beauty, sexy and nice girl, i want to play with you
Found in Bra | Butt | C**t | M*****bation | Tits

Tight perfect s***ed p***y.
Shots of my p***y close up and not.
DarwinPike writes a comment:
What a nice f**kable slut...
Lichtmaler writes a comment:
Was für g***e Augen du auch hast

Black bra and panties, better removed?
Do I look better with them on or with them off?
Herzensbrecher1070 writes a comment:
Du bist sowas von heiß und sexy mein Schatz
Liebesgott2 writes a comment:
Du bist einfach nur unglaublich heiß und sexy mein Schatz
Found in Bra | Bikini | Panty | P***ies | Black-Haired