Look_Me
(23)
from Germany
Gender: female
Age: 23
Zip code: xxxxx
Country: Germany
I speak: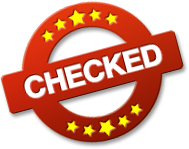 Amateur tags

Ja, ich bin blond, aber ich weiß genau, was ich will. Ich weiß, ich sehe sehr jung aus, aber ich bin alt genug, um all die Dinge zu tun, die zu zweit Spaß machen. Habe ich dich neugierig gemacht und hast du Lust, meine und deine Fantasien auszuleben.
My Personal Info
| | |
| --- | --- |
| Height | 169 cm |
| Weight | 58 kg |
| Ethnicity | White / Caucasian |
| Eye color | blue |
| Hair color | blonde |
| Hair length | longer |
| Figure | sportive |
| Body hair | none |
| Pubic hair | none |
| Cup size | B |
| Glasses | no |
| Tattoos | several |
| Piercings | one |
| Marital status | single |
| Smoking | no |
My preferences
What I'm looking for, is
a woman
a man
a couple
What I would like to experience, is
What turns me on, is
Vanilla sex
A**l sex
O**l sex
Peeing
Being submissive
Swinger
Outdoor sex
Public sex
RPG
More about me
What I can tell about myself
I am someone who is very careful how to deal with me.
What's being said about me
You should not annoy or irritate me
My erotic fantasy
If you really want to know, then dare and just ask me.
Visit my diary daily to stay up to date with everything I do.
Möchtest du wissen

wo ich meine F****r überall reinstecken
oder verschwinden lassen kann?
RafaelRamseier writes a comment:
tolle süsse bilder hast du machte dich gerne f**ke ich mag es eng.
Du kommst am Abend nach Hause

und ich warte so in unsere Küche auf dich,
was würdest du denken
und noch wichtiger,
was würdest du machen?
mimuer writes a comment:
Hübsch, heiss und sexy
Ralf3744 writes a comment:
so eine heiße sexy Maus und der Po ein Traum
Ich zeige mich gerne

wie Gott mich schuf und ja ich weiß, ich sehe sehr jung aus, aber alt genug und all dieses auszuleben, wo nach mir ist und wonach dir vielleicht ist !
Nikowu writes a comment:
mehr davon bitte!
RafaelRamseier writes a comment:
oh ganz süss die fotos top

Look at what could be yours ..
Every inch could slip through your f****rs ..
eliser writes a comment:
Das wäre wunder schön wenn mir das alles gehören würde aber dein körper ist deiner wäre nur schön deinen körper zu genießen den du bist wunder schön blank von oben bis unten du gefällst mir
LoveBear3 writes a comment:
wenn ich bei dir wäre, brauchst du dich f****rn. Das würde meine Zunge und mein S*****z übernehmen. Einfach geil

Little f**k in between in my kitchen
Who says that you only have to cook in a kitchen?
Bvdiv87vv writes a comment:
So heiß die zauber Maus????
reiner391 writes a comment:
man könnte auch zu zweit in der Küche v****ute Spiele treiben. Mach weiter so und einen oder mehrere Küße auf deinen heißen Körper.
Found in Kitchen | M*****bation | Close-Up | S***ed | Tits

Look, where I can make my f****rs disappear everywhere ..
My f****rs always have to see if everything is still in its right place
powertraum writes a comment:
Eine traumhaft schöne Jungelady, sie het den geilsten, schönsten PO auf dem Portal;) :)
Bvdiv87vv writes a comment:
Zauber Maus ich bekomme nicht genug von dir!
Found in Blondes | Open Legs | Small Tits | Close-Up | Tits

Can you see how wet I`ll feel about f****ring?
If I`m doing it, I`ll get really wet after a while ..
NiceEri34 writes a comment:
Wunderschöne und sexy Schönheit.
Bvdiv87vv writes a comment:
So süße und sexy! Was für eine zauber Maus ♡