Lorena_Sander
(23)
from Germany
Gender: female
Age: 23
Zip code: 50xxx
Country: Germany
I speak: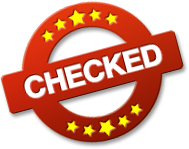 Amateur tags
Not available

from far away I came here... now I am here in Germany since then :D Lorena is my name and I live here in Germany since 1 year and I stay here :) If you like to get to know me, get in touch ;D I don`t bite eig :)
My Personal Info
| | |
| --- | --- |
| Height | 168 cm |
| Weight | 55 kg |
| Ethnicity | White / Caucasian |
| Eye color | light blue |
| Hair color | brown |
| Hair length | long |
| Figure | sportive |
| Body hair | little |
| Pubic hair | none |
| Cup size | D |
| Glasses | no |
| Tattoos | none |
| Piercings | none |
| Marital status | single |
| Smoking | no |
My preferences
What I'm looking for, is
What I would like to experience, is
What turns me on, is
Vanilla sex
A**l sex
O**l sex
Peeing
Being submissive
Being dominant
Sex Toys
Swinger
Outdoor sex
Public sex
Dessous
RPG
Voyeurism
B**M
More about me
What I can tell about myself
vllt that sometimes I`m just too sweet? have one at the lantern? ÖÖHM
What's being said about me
Helpful, and already very cheeky sometimes but the heart in the right place
My erotic fantasy
vllt times n Swinger Club
Visit my diary daily to stay up to date with everything I do.

Dessous and dresses
Dessous are sexy, don`t they? :)

F****r and my p***y:)
Can do it better, don`t you?
Found in European | F****r | M*****bation | P***ies | Close-Up

DIY
At the same time my beautiful p***y is permanently wet :)
Einkaufen mal anders :)

Wow, hab so einen g***en Traum gehabt, dass ich mit n**ser M***hi aufgewacht bin und meine F****r schon dabei waren, mich zu kitzeln :) Bin also mit einem schönen O****mus in den Tag gestartet :) War in einem Einkaufscenter und hab die Zeit vergessen. Plötzlich war niemand mehr da und ich war ganz alleine.... Konnte ich also die Anprobe mitten im Laden machen und ich lief nackt durch die Gänge. Plötzlich kommt da ein Aufpasser, knackig und bildhübsch, der mich von oben bis unten genaustens begutachtet. Hatte etwas Angst, fand ihn aber einfach nur hübsch. Hab gefragt, ob ich mir was überziehen darf, aber er grinste nur und schüttelte den Kopf. Ich war unsicher, aber sein Grinsen sagte alles :) 8)
Wir trieben es in den Gängen, am Tresen der Kasse, sogar am beleuchteten Eingang. Bis in den Morgen 8)
Liebes Tagebuch, ich glaube, ich gehe heute Abend shoppen :D

A video is more than thinking of :)
My pretty ass is craving for attention....

My boobs
All given by nature :)
Mikel17 writes a comment:
Sehr schön anzusehen
Erisch309 writes a comment:
Hammergeil :* würd ich gerne mal real betrachten ;)

My sexy butt:)
I love it. You too?
MRSnakeOne writes a comment:
Du bist einfach heiß und so sympathisch süße
Der Postbote war da :)

Meine Spielzeugsammlung hat neuen Zuwachs bekommen. Aber er wird sich erst noch bewähren müssen :)
Eine neue Woche:)

Habe heute mal wieder keine Lust gehabt alleine aufzuwachen... Aber hilft ja nix :D Ich komme zwar oft und gut, wenn ich mir selbst einen g***en O****mus schenke, aber es ist ja nicht das selbe wie mit einem heissen Mann... Möchte nicht mehr alleine im grossen Bett aufwachen :*
Brauche einen Rat wie ich das ändern kann :)