Marianna88
(34)
from Germany
Gender: female
Age: 34
Zip code: 21xxx
Country: Germany
I speak: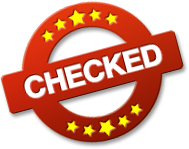 Amateur tags

My first attempt in life went to s**t, maybe the second attempt with you will be perfect, so I would be happy if you get in touch :)
My Personal Info
| | |
| --- | --- |
| Height | 172 cm |
| Weight | 68 kg |
| Ethnicity | Mediterranian |
| Eye color | green |
| Hair color | dark blonde |
| Hair length | shoulder |
| Figure | normal |
| Body hair | none |
| Pubic hair | little |
| Cup size | C |
| Glasses | no |
| Tattoos | one |
| Piercings | none |
| Marital status | divorced |
| Smoking | no |
My preferences
What I'm looking for, is
a woman
a man
a couple
a bisexual
What I would like to experience, is
an escapade
a relationship
a flirt
email sex
an affair
a ONS
an exciting friendship
fetish erotic
B**M
group sex
What turns me on, is
Vanilla sex
Peeing
Being submissive
Sex Toys
Public sex
Dessous
RPG
B**M
More about me
What I can tell about myself
I am affectionate, and I like romance.
What's being said about me
I never hear anything bad.
My erotic fantasy
Swimming naked in the lake and having sex in it would be awesome.
Visit my diary daily to stay up to date with everything I do.

I`ll even take off my sexy underwear for you.
take a good look
Topowi writes a comment:
g***e frau, heisse m***hi

You can also do Elegant, but it`s HOT
Both are a good combination.
HolgerFD writes a comment:
Sehr l**kerund sehr schön.
Diegolino writes a comment:
Okay auch nur auf geld aus? Schade wünsche dir viel erfolg

So beautiful naked in the fresh air...
It feels so good. Do it.
volkerloeh writes a comment:
Sehr schöne Frau und sehr geil ❤️❤️❤️❤️❤️❤️❤️
Der-Ette80 writes a comment:
Sehr g***e heisse Bilder und heisser Körper.

The forest road is for moving out.
Have the guts to join in.
Strangelo writes a comment:
toll so hänge t****n mag ich wahnsinnig gerne und Deine sind wunderschön so mit den großen nippeln hmmn gut zu l****hen
Nixweniger writes a comment:
Woowwwww..was für eine Frau

Outside, I like to do it myself.
I`m about to...
Long_SilverLong writes a comment:
einfach geil
kokomiko writes a comment:
Bin total begeistert von Dir

Hot underwear and horny poses...
It`s best if you see for yourself.
HolgerFD writes a comment:
sieht sehr l**ker aus...
Seemannz6783 writes a comment:
Sehr ansprechendes bild , heißes Luder, grins !! Da würd ich mich gerne mal festsaugen !! Sehr schöne B***te mit bestimmt empfinlichen warzen , l**ker !!!
Found in Blondes | Open Legs | Amateur | S********e | MILF

I like to be in the car as well
This gallery contains media from the categories Plumper, F****r, Big Tits, Amateur, Dirty Talk.
dasbaerle writes a comment:
sooo l**kere t****n und m***hi...wooow
Papabear2020 writes a comment:
Sehr sehr schüchtern aber geil
Found in Plumper | F****r | Big Tits | Amateur | Dirty Talk

Topless outdoor is much cooler.
You just have to take a chance...
Micke-66 writes a comment:
Du bist superschön!!!
leon12451 writes a comment:
Ich schaue mir deine Fotos an und mein S*****z holt mich, weil du so schön bist, ich bin leider aufgeregt wegen deinem Hintern, deinen Lustl**hern und B***ten mit hervorstehenden Nippeln, die ich gerne Zunge streicheln würde und dich an meinem S*****z