Mausifein
(30)
from Germany
Gender: female
Age: 30
Zip code: xxxxx
Country: Germany
I speak: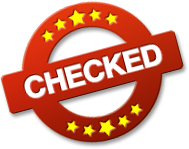 Amateur tags
Not available

.
My Personal Info
| | |
| --- | --- |
| Height | 169 cm |
| Weight | 65 kg |
| Ethnicity | Mediterranian |
| Eye color | blue |
| Hair color | brown |
| Hair length | shoulder |
| Figure | normal |
| Body hair | little |
| Pubic hair | natural |
| Cup size | B |
| Glasses | no |
| Tattoos | one |
| Piercings | none |
| Marital status | divorced |
| Smoking | yes sometimes |
My preferences
What I'm looking for, is
a woman
a man
a couple
a transvestite
a transexual
a bisexual
What I would like to experience, is
an escapade
a relationship
a flirt
email sex
an affair
a ONS
an exciting friendship
fetish erotic
B**M
group sex
What turns me on, is
Vanilla sex
Peeing
Being submissive
Being dominant
Sex Toys
Swinger
Outdoor sex
Dessous
More about me
What I can tell about myself
Not available
What's being said about me
Not available
My erotic fantasy
Not available
Visit my diary daily to stay up to date with everything I do.
Ich hasse das Schmuddelwetter..

ich liebe und brauche die Sonne,
die frische Luft,
ich liebe das Sonnentanken und Baden.
ich glaube, ich sollte mir einen Tripp in die Sonne gönnen.
Aber alleine vielleicht findet sich jemand, der mit möchte?
stahlhart123 writes a comment:
Einfach sooo schön.
Ich zeige mich hier, so wie ich bin… ABER.

Ich habe auch einen Nachdenkliche Seite, eine verletzliche.
Bei mir funktioniert auch nicht alles, ich bin auch nur ein Mensch,
ich kann oft über mich selbst lachen.
Ich genieße mein Leben, den ich lebe nur einmal.
Ich bin bodenständig und kann auch vernünftig sein.
Ich denke oft darüber nach, was ich tue und reflektiere mich auch selbst.
Ich bin dankbar für mein Leben und das, was ich habe.
Ich hoffe ich habe dich mit den Worten nicht schockiert
Stehst du auf Outdoor?

Oder einfach ans Wasser und alle Hüllen fallen lassen?
Ist doch ein g***es Gefühl und Sex ist die Krönung!
Wäre das was für dich??
Benno1995 writes a comment:
Du gefällst mir sehr. :)
eiermann999 writes a comment:
klasse rasse, super geil

M*****bation
Horny and wet p***y I f****r myself
HolgerFD writes a comment:
Wirklich wunderschön anzusehen...
sodan writes a comment:
sehr schön.. da würde ich dich glatt nicht nein sagen
Found in C*****t | Brunette | Open Legs | Small Tits | Amateur

My p***y for you
P***y pictures / p***y pictures horny album
koefi writes a comment:
Boah! Ich werd verrückt! Diese M***hi! Meine Augen leuchten!!!
Herrnaucx663x writes a comment:
ganz g***e l**kere P***y
Found in C*****t | Brunette | Open Legs | Small Tits | Amateur

Ass Close-ups
Close ups of my ass!!
onkelbeef198 writes a comment:
G***e Pflaume und g***er A***h
HolgerFD writes a comment:
Was für ein süßer Po...
Found in C*****t | Brunette | Open Legs | Small Tits | Amateur

Horny titty show
Tits and all... you like that?
sexyrobby writes a comment:
nicht nur schöne t****n können entzücken sondern ein g***er a***h tuhts auch.sehr schöne frau,klasse.
Pitdmtt6471 writes a comment:
Tolle Fotos von Dir. G***e Haare, süsse t****n und eine l**kere p***y. P.s.toller A***h
Found in C*****t | Brunette | Open Legs | Small Tits | Amateur

Once again outdoor f****ring at my favourite place
This place is so awesome! One could come at any time
Herminisg878o writes a comment:
Baby du bist einfach der Hammer!
Found in C*****t | Brunette | Open Legs | Small Tits | Amateur