Queen_69
(38)
from Germany
Gender: female
Age: 38
Zip code: xxxxx
Country: Germany
I speak: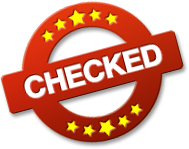 Amateur tags

WHO DOES NOT HONOR YOU IN THE HOODIE, ARE NOT WORTH THE HEELS, BECAUSE FIRST IT COMES ANDERSST AND SECONDLY AS ONE THINKS!!!!!!!!!
Komm mit mir,dir wird es gefallen,du wirst es nicht bereuen!!!
My Personal Info
| | |
| --- | --- |
| Height | 160 cm |
| Weight | 50 kg |
| Ethnicity | Not available |
| Eye color | blue-gray |
| Hair color | other color |
| Hair length | longer |
| Figure | sportive |
| Body hair | none |
| Pubic hair | none |
| Cup size | D |
| Glasses | no |
| Tattoos | several |
| Piercings | one |
| Marital status | single |
| Smoking | Not available |
My preferences
What I'm looking for, is
a man
a couple
a bisexual
What I would like to experience, is
What turns me on, is
Vanilla sex
A**l sex
O**l sex
Being submissive
Being dominant
Sex Toys
Swinger
Outdoor sex
Public sex
Dessous
RPG
Voyeurism
More about me
What I can tell about myself
Not available
What's being said about me
Not available
My erotic fantasy
Not available
Visit my diary daily to stay up to date with everything I do.

- Do not swallow -
Billy Boy chewing gum does not taste good.
Do not swallow the gum!
T****NF**K?

Muss man eigentlich mit dem Versöhnungssex haben, mit dem man sich gestritten hat?

- Do you like my swimwear? -
With you spontaneously to the sea... just YOU and ME and a lot of passion!!!
Wo sind die guten Liebhaber?

Ein guter Liebhaber ist wie eine Waschmaschine...
Er dringt tief ein, wirkt sofort und hinterlässt bei den Frauen ein strahlendes Lächeln!!

- Black horny widow -
A widow (69), widowed for 2 years, now has a new boyfriend.

She`s drinking champagne again, goes to bed at 2 a.m., smokes again and has more sex than I do.

If this is getting old, I think it`s just awesome!

Trinken wir noch einen oder gefalle ich dir schon?

Für drei Dinge darf man mich wecken:

Für Sex, Sex und Sex!!!

- Queen teases - Jack tricks -
Baby, b*****b?

If you take it deep in your mouth, nobody will see it!!!