Sexy-Anastasia
(48)
from Germany
Gender: female
Age: 48
Zip code: xxxxx
Country: Germany
I speak: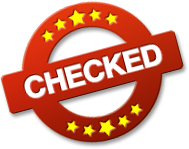 Amateur tags
Not available

Hi, I`m Anastasia, I never thought I`d end up here! But since I still want to experience so much I`ll try this way! I like it extraordinary... boring sex I had long enough. If you want to experience something together with me then please contact me! Kisses Anastasia
Profile of Sexy-Anastasia
My Personal Info
| | |
| --- | --- |
| Height | 165 cm |
| Weight | 55 kg |
| Ethnicity | Not available |
| Eye color | blue-green |
| Hair color | light blonde |
| Hair length | very long |
| Figure | sportive |
| Body hair | shaved |
| Pubic hair | shaved |
| Cup size | E (DD) |
| Glasses | no |
| Tattoos | none |
| Piercings | none |
| Marital status | Not available |
| Smoking | no |
My preferences
What I'm looking for, is
What I would like to experience, is
an escapade
a relationship
a flirt
email sex
an affair
a ONS
an exciting friendship
fetish erotic
B**M
What turns me on, is
Vanilla sex
A**l sex
O**l sex
Peeing
Being dominant
Sex Toys
Swinger
Outdoor sex
Public sex
Dessous
RPG
Voyeurism
B**M
More about me
What I can tell about myself
Not available
What's being said about me
Not available
My erotic fantasy
Not available
Visit my diary daily to stay up to date with everything I do.

Mund

hall**hen, mein lieber, stell dir vor was ich mit meinen mund anstellen kann ;-)

What kind of B....bs :-)
Who likes my B******s? Would you like to see them live? Write to me or come straight to the CAM ;-)
Capone003 writes a comment:
Wow was für schöne B***te klasse
Found in Blondes | Big Tits | Long Hair | Topless | Lingerie

Outddoor in Dessous
Do you have a fantasy you want to live with me?

I`m open to a lot, maybe with you too!?
anold2018 writes a comment:
traumhaft sexy mein schatz

sex meetings??
I`m here for real sex meetings maybe for more!? Who wants to meet me and spoil me?
anold2018 writes a comment:
traumhaft sexy mein schatz
Found in Blondes | Big Tits | High Heels | Long Hair | MILF

A little bit of everything...
Hello men`s world, I`m looking for something real here, also for more often ..... if it fits and you like that?????
womobiwerner writes a comment:
Wie immer, Wie gehabt, Eine Superklasse,Supersexy,Superg***e Frau!.....ich bin ein Mann, der immer zu dieser Frau steht !.......dein Cowboy Werner
Found in Blondes | Big Tits | High Heels | Long Hair | Posing
Wer ist online?

Hallo zusemmen, wer ist denn gerade onine? Schreibt mir doch mal was schönes? Wie läuft euer WE?
Kaffeepause

Hall**hen..erstmal ein Kaffee und dann bin ich in der CAM..Wer hat Lust?

I am like a rainbow with all my colors here
Ask YOURSELF what is really important to you. And then have the courage to get exactly that in your LIFE.

Me in pink one of my favorite colors ... do you like it
Blonde Milf In Pink And Lingerie... Big Tits... Big Boobs... Cam... Pretty in Pink...
matze199000893 writes a comment:
was für eine hammer Frau mit so ein g***en A***h und diese wunderschönen B***te.