Sexy_Sue
(32)
from Germany
Gender: female
Age: 32
Zip code: 98xxx
Country: Germany
I speak: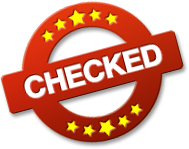 Amateur tags
Not available

what do you write in here. Okay, let me start :D I`m looking for: excitement, tension, SEX and can enjoy it. I hope to find: YOU FOR ME
My Personal Info
| | |
| --- | --- |
| Height | 165 cm |
| Weight | Not available |
| Ethnicity | White / Caucasian |
| Eye color | blue |
| Hair color | dark brown |
| Hair length | long |
| Figure | slim |
| Body hair | none |
| Pubic hair | Not available |
| Cup size | B |
| Glasses | yes reading glasses |
| Tattoos | Not available |
| Piercings | Not available |
| Marital status | single |
| Smoking | yes sometimes |
My preferences
What I'm looking for, is
What I would like to experience, is
What turns me on, is
Vanilla sex
A**l sex
O**l sex
Sex Toys
Outdoor sex
Dessous
RPG
More about me
What I can tell about myself
unfortunately I do not have much experience yet
What's being said about me
am natural and not dressed up, may it also be natural with men
My erotic fantasy
would love to be pampered with your t****e, fg
Visit my diary daily to stay up to date with everything I do.

My huge d***o is doing me so good!
I love to play with my d***o! But men are much hornier
B*****e2023 writes a comment:
Wow sehr g***e Bilder
Found in D***o | M*****bation | Posing | V***ar | Tits

Sexy_Sue Shooting
I`m so in the mood for my d***o!
cassidy writes a comment:
einfach eine wundervolle göttin. perfekt!

Just awesome!
I was being such a horny bastard and when I look at these pictures I get it right back!
L**k_s***ve writes a comment:
super sexy T****n !!!!!!!!!!!!!!!!!!

Sexy shoot! Completely Nude
I`m showing everything on me again!;)
B*****e2023 writes a comment:
G***e heiße Bilder
Toby69 writes a comment:
Ein g***es enges F**zchen

Leg wide, but for whom?
Who am I taking these pictures for? Get in touch
Onkel233 writes a comment:
Einfach nur göttlich

You in the next shoot?
Do you want to take pictures at the next shooting? ;)

Nudes of mine
Hei:) Would be nice if you left a comment
Wishmaster6969 writes a comment:
hammer a***h, bildhübsche frau ;*

You want to go in there?
If you are interested write me, maybe the chemistry is right;)
HolgerFD writes a comment:
richtig tolle Bilder von dir.
Pinicio writes a comment:
was kannst du alles mit der Zunge anfangen tut das nicht weh was du da drin hast.

Did you expect this?
Hell of a shoot. I`m happy with any picture.