Verena19
(23)
from Germany
Gender: female
Age: 23
Zip code: 67xxx
Country: Germany
I speak: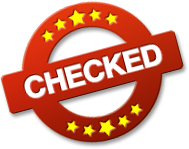 Amateur tags

I am Verena, I love travelling, beeing crazy and like variety in my life.
My Personal Info
| | |
| --- | --- |
| Height | 169 cm |
| Weight | 53 kg |
| Ethnicity | Asian |
| Eye color | brown |
| Hair color | brown |
| Hair length | very long |
| Figure | slim |
| Body hair | none |
| Pubic hair | partly shaven |
| Cup size | C |
| Glasses | yes reading glasses |
| Tattoos | one |
| Piercings | none |
| Marital status | single |
| Smoking | no |
My preferences
What I'm looking for, is
What I would like to experience, is
What turns me on, is
Outdoor sex
Dessous
Voyeurism
More about me
What I can tell about myself
open minded, curious
What's being said about me
reliable, pretty and with great hair :-)
My erotic fantasy
I will tell you as soon as we know each other better ;-) .
Visit my diary daily to stay up to date with everything I do.

Mirror mrror on the wall...
... who is the fairest one of all?
sundteufel writes a comment:
Du bist die schönste im ganzen Land
Found in Long Hair | Posing | Slim | Black-Haired | Selfies

Do you like me?
Dressed casual today :-)
klausmaria3 writes a comment:
SEHR SCHOENE FRAU

Posing on the bed
Pretty or not?
Clooney631 writes a comment:
Du bist WUNDERSCHÖN. Eine echte TRAUMFRAU. Im wahrsten Sinne des Wortes. Unerreichbar. Alles Liebe und Gute wünsche ich dir.
Dieterstd639p writes a comment:
Mein Gott so eine Feine Dame der Nußknacker ?

Starting fresh into a new day
I think today will become a great day :-)
Tattoo67 writes a comment:
Endlich mal eine Frau mit Stil und Ausstrahlung. Bezaubernd. Mit dir kann man sich sehen lassen. Echte Prinzessin
klausmaria3 writes a comment:
TRAUMFRAU

Which blouse is the better one?
Two of my favourite blouses -which one do you prefer?
possiblemike writes a comment:
halo verena,wunderschön bist du.
Wolfgang005 writes a comment:
Hallo schöne Verena,an dir sehen beide Blusen wirklich gut aus. Ich würde sie dir aber zu gern ausziehen ... Grüße Wolfgang

Does this outfit suits me?
I can wear this or not?
Checker100 writes a comment:
Verena, Ddu bist eintraumhaft schöne Frau....Hmmmm wie gerne würde ich Dich in meine Arme nehmen und liebkosen....Andreas
tomcat1201_106889551 writes a comment:
Verena könnte ein Traum sein. Auch angezogen lässt tief blicken. Ob das alles wirklich echt ist? - Schön wäre es, dies zu erleben.

That`s me!
My mobile phone makes nice pictures indeed.
Joachim writes a comment:
Siehst wunder schön aus, gefallen mir sehr deine Bilder. Aber etwas zu weit weg, schade
Bilnisa writes a comment:
süße Maus

First pictures for you
So you can see how I look like :-)
Kevqpje80h9 writes a comment:
Wooow, Megaaa ‼️ Bei Interesse, Lust und Laune auf Nummerntausch und treffen, melde dich gerne bei mir ????
DannyHill writes a comment:
Süss joa... aber einfach zu jung.
Found in Bathroom | Brunette | European | Long Hair | Selfies