Zimt-Schnecke
(43)
from Germany
Gender: female
Age: 43
Zip code: xxxxx
Country: Germany
I speak: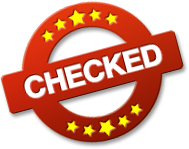 Amateur tags

Hello dear ones, after my marriage I would like to have a little fun in life again and I am already very excited what awaits me here :-) Maybe you`re just the right one to fit me - I`m open to everything and hardly know any taboos ;-)
My Personal Info
| | |
| --- | --- |
| Height | Not available |
| Weight | Not available |
| Ethnicity | White / Caucasian |
| Eye color | blue-gray |
| Hair color | dark blonde |
| Hair length | long |
| Figure | normal |
| Body hair | none |
| Pubic hair | none |
| Cup size | D |
| Glasses | no |
| Tattoos | several |
| Piercings | several |
| Marital status | divorced |
| Smoking | yes sometimes |
My preferences
What I'm looking for, is
What I would like to experience, is
What turns me on, is
Vanilla sex
A**l sex
O**l sex
Peeing
Being submissive
Being dominant
Sex Toys
Swinger
Outdoor sex
Public sex
Dessous
RPG
B**M
More about me
What I can tell about myself
Not available
What's being said about me
Not available
My erotic fantasy
Glad you were born ????
Visit my diary daily to stay up to date with everything I do.
Guten morgen

Gefällt es dir wenn ich dich so berabeiten würde ?
GUTEN MORGEN

was würdest du machen wenn ich morgens so vor dir stehen würde mein schatz ?

HEY my wet p***y
so I could eat you up
Found in Bathroom | Butt | Hanging Tits | Latex | Dirty Talk

hey
I had to show you this again I hope you like it ...
Found in Bathroom | Open Legs | M*****bation | Close-Up
HEY

HEY mein schatz welches l**h wäre für dich noch frei ? oder würdst du das andres machen ?

hey
I times completely naked and what do you do now ?
GUTEN ABEND

und gefällt es dir ich bin sehr alleine mag das nicht mehr wo bist du mein schatz ?