sonntag121
(70)
from Germany
Gender: female
Age: 70
Zip code: 23xxx
Country: Germany
I speak: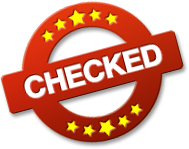 Amateur tags

I`m 62 years old and a Scorpio. I have a firm bottom, small firm breasts and luxuriant labia, KF 36/38 BH 75 B is 1, 60m largely and 62 kg heavy. I have a lot of endurance and I give myself to men without inhibitions. Would like to feel man and his horniness intensively and very intimately in me. Nevertheless I like to be watched, even with cameras. I am a very sensual, temperamental and indecent woman. I like to wear lingerie not only on the cam also for
My Personal Info
| | |
| --- | --- |
| Height | 160 cm |
| Weight | 65 kg |
| Ethnicity | White / Caucasian |
| Eye color | green |
| Hair color | brown |
| Hair length | shoulder |
| Figure | normal |
| Body hair | little |
| Pubic hair | partly shaven |
| Cup size | B |
| Glasses | yes reading glasses |
| Tattoos | none |
| Piercings | none |
| Marital status | married |
| Smoking | no |
My preferences
What I'm looking for, is
Not available
What I would like to experience, is
Not available
What turns me on, is
Vanilla sex
O**l sex
Being submissive
Being dominant
Sex Toys
Swinger
Outdoor sex
Dessous
RPG
Voyeurism
More about me
What I can tell about myself
I am a mature woman, love life and love.
What's being said about me
Not available
My erotic fantasy
My servant gets f**ked in the swingers club at my behest, has to suck c**ks and suck out my full spewed p***y.
Visit my diary daily to stay up to date with everything I do.

It`s been a long time
Powerful games on, in and around the Trabbi.
Found in Car | B*****b | Butt | Small Tits | C**k

I`ll have a look ...
On Monday morning I`ll see who wants to make me happy next.
Found in Open Legs | High Heels | Butt | V***ar | Tits

In a kimono ...
A Sunday morning with sunshine and me in a kimono with revelations.
Alricio1 writes a comment:
Sehr schöne heisse Bilder von einer g***en Frau. Kopfkino für W***svorlage

When it all began
Here are some more private photos in lingerie or nudes. I still had a lot of pubic hair back then.
belerophon82 writes a comment:
Schon vorher eine g***e F**kmaus gewesen ;)
Found in H***y | Small Tits | P***ies | Topless | Slim

In best memory
... I remember a shoot where I spread my legs for the photographer after just a few shots in lingerie. He had gotten so horny taking pictures of me and had to f**k.

Job interview
I introduced myself for a new job as a relaxation therapist. But there wasn`t much in the way of conversation, apart from
"undress - turn around - bend over".
belerophon82 writes a comment:
Dich hätte ich gern als meine Entspannungstherapeutin. ;)

Late summer time
It was still very warm in September and so I was still very open and eager to explore nature.
Found in Open Legs | High Heels | Panty | V***ar | MILF

Where is he ...
... the key? Then take a closer look. My heels will show you the way.
By the way, on the way up there`s a lot open.
Found in Open Legs | High Heels | Panty | V***ar | Nylons