Reiterin_Rita
(27)
from Germany
Gender: female
Age: 27
Zip code: 24xxx
Country: Germany
I speak: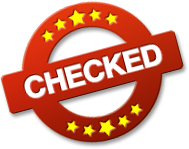 Amateur tags
Not available

I`m here to find a really hot man, are you the one who knows what I need? How about you and me getting to know each other?
My Personal Info
| | |
| --- | --- |
| Height | 168 cm |
| Weight | 56 kg |
| Ethnicity | Not available |
| Eye color | Not available |
| Hair color | Not available |
| Hair length | Not available |
| Figure | sportive |
| Body hair | none |
| Pubic hair | little |
| Cup size | Not available |
| Glasses | Not available |
| Tattoos | Not available |
| Piercings | Not available |
| Marital status | single |
| Smoking | no |
My preferences
What I'm looking for, is
What I would like to experience, is
What turns me on, is
Vanilla sex
O**l sex
Peeing
Swinger
Outdoor sex
More about me
What I can tell about myself
Not available
What's being said about me
Not available
My erotic fantasy
Not available
Visit my diary daily to stay up to date with everything I do.


Hot tits
Hello, welcome to my gallery. I hope you like what you see. )) I`m taboo and always hot!
Schlosser62 writes a comment:
Eine wirklich sehr schöne Frau. Traumhafte Kurven und auch so sehr l**ker. Leider für mich zu weit weg und auch sicher nicht real. Kuss

Permanent
I just always need it, I sit here all alone on my balcony and need a man who knows what a woman needs. Do you know anything about this? ))
Hasenspatz writes a comment:
Sehr g***e Frau, mit schönen Bildern
mimuer writes a comment:
Hübsch, heiss und sehr sexy
Found in J**k Off | A**l Sex | Bisexual | Golden Shower | Roleplay

I need it!
Hello my sweet, are you the one who can make me really happy? I need someone to lick me, f**k me and work me over? ))
Freiheit1968 writes a comment:
Sexy...macht Lust...
EnderRaic65l6 writes a comment:
Sehr schön, leider zu weit weg...

You want to f**k me?
I need someone who understands this. I`m all horny and I can hardly hold it. Are you the one spoiling me? ))
FritzOtto68 writes a comment:
Einfach geil... herrlicher Körper... und zu der Frage... klar will ich Dich f**ken...
wert81 writes a comment:
ich liebe so behaarte P***ys!

I`m Horny
I am really hot, here on my bed I think about you and want you to spoil me ;-))
diedadu1 writes a comment:
Hammer Frau ???? ????
Schrolli writes a comment:
Lass uns die Nacht wild durchreiten
Found in J**k Off | Blondes | European | C******e | Students

Lonely student seeks stallion
I still have too much time between my lectures, can you pass the time? I am open for everything and very dirty )))
Hasenspatz writes a comment:
Wenn man sich durch den Pelz durchgearbeitet hat, muss die M***hi gut zu l**ken sein
FritzOtto68 writes a comment:
... g***er Busch, herlliche V***a... verleitet dazu, an ausgiebigen Sex mit Dir zu denken.
Found in H***y | B*****b | Small Tits | Partly S***ed | Licking

I`m looking for a three-way.
I would finally go to bed with a woman and a man again, who has time for that or can share my fantasies, I am so hot )
Leopard60 writes a comment:
ein zwei drei wäre sofort dabei
Lover747 writes a comment:
Sehr g***es kleines Luder.... Lass mal deine nackten Füße sehen