ibizalady
(60)
from Germany
Gender: female
Age: 60
Zip code: 18xxx
Country: Germany
I speak: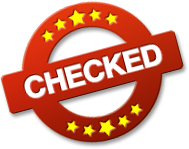 Amateur tags

Every time i`m horny and i hope we have fun together.
Hallo ihr Süssen,
der Somer beginnt und ich geniesse die Tage am FKK Strand. Vielleicht sehen wir uns dort und haben Spass?
My Personal Info
| | |
| --- | --- |
| Height | 168 cm |
| Weight | 65 kg |
| Ethnicity | White / Caucasian |
| Eye color | brown |
| Hair color | dark blonde |
| Hair length | shoulder |
| Figure | normal |
| Body hair | none |
| Pubic hair | none |
| Cup size | A |
| Glasses | yes reading glasses |
| Tattoos | none |
| Piercings | none |
| Marital status | single |
| Smoking | yes sometimes |
My preferences
What I'm looking for, is
a woman
a man
a couple
a transvestite
a transexual
a bisexual
What I would like to experience, is
What turns me on, is
A**l sex
O**l sex
Peeing
Being submissive
Sex Toys
Outdoor sex
Public sex
Dessous
RPG
Voyeurism
B**M
More about me
What I can tell about myself
I`m a crazy uninhibited noodle.
What's being said about me
That I can never get enough.
My erotic fantasy
I`ll tell you later.
Visit my diary daily to stay up to date with everything I do.

uns***en and oiled
I like it also times quite well.
schlank56 writes a comment:
super geil deine haarige f**zchen
Peer1742 writes a comment:
Du bist so begehrenswert jedes Bild ein Hammer
Found in H***y | Blondes | Lubricate | Small Tits | P***ies

oiled and p**sed
Wanted to push my hand just again in my oiled cunt when I realized that I have to p**s, so squatted and wow what a beam.
danisr500-3 writes a comment:
G***es Vid Gaby...leider hast du dein NS S**t verschwendet...hättest du lieber auf mein Schwaz gep**st...Kuss
Found in H***y | Lubricate | Open Legs | Golden Shower | Fetish

a little photographed
and made a few pictures of my tits and my uns***en p***y.
ibizalady writes a comment:
danke für das Kompliment
belerophon82 writes a comment:
Du bist aber auch ein g***es F**kstück! ;)
Found in H***y | Blondes | Open Legs | Small Tits | MILF

I f**k you
B*****b, j**k off and f**k you, in new lingerie.
ibizalady writes a comment:
vielen Dank, sehr gerne
belerophon82 writes a comment:
Mmmh, oh ja Süße reie mich schön ab bis ich abs****ze...
Found in D***o | Blondes | Butt | Small Tits | MILF

with new plug
in the ass and new lingerie I blow and j**k your c**k before I sit on your lap and f**k you horny.
Found in B*****b | Butt | Toys | MILF | Dirty Talk

Tell me, do you feel it too?
How horny I am at the moment and how badly I need exactly your hard c**k instead of my f****rs in my smacking cunt?
Found in Blondes | Open Legs | M*****bation | Grannies

mega horny ass f**k
in black nylons and boots, it makes you horny?
Guter-Jahrgang writes a comment:
dir steht einfach jeder g***e Look, weil er deinem Wesen entspricht - sexy, gierig nach Sex, v****ut und verrucht … würde dir natürlich auf deinen Wunsch hin auch das Hintertürchen verwöhnen - mag es sehr, wenn Frauen so abgehen wie du … Einl****g
ajet70 writes a comment:
Uiiijaaaa....wie gerne würde ich Deine g***en L**her l**ken
Found in A**l Sex | Blondes | High Heels | Butt | Nylons

will you get under it?
Had to p**s horny twice yesterday and how would you like to swallow every drop?
ibizalady writes a comment:
danke, was meinst du wie geil mich das macht
Md0407 writes a comment:
Gerne würde ich mich darunter legen und alles genießen was du mir gibst. Möchte mir aber auch den letzten Tropfen holen, mit meiner Zunge zwischen deinen gellen L****n, ganz langsam, ganz tief.
Found in Butt | Golden Shower | Fetish | MILF | Grannies